The option market continues to do a horrible job in handicapping risk which is evidenced by the fact that expected move ranges all across the board are repeatedly being taken to the woodshed. We've got a situation now in which IV is steadily trickling lower whilst blatantly ignoring the wild moves we keep seeing all across equities. In conjunction with what I'm seeing in the VX futures and other pertinent measures this presents us with a juicy EOY trading opportunity I call 'the taking candy from a baby' trade.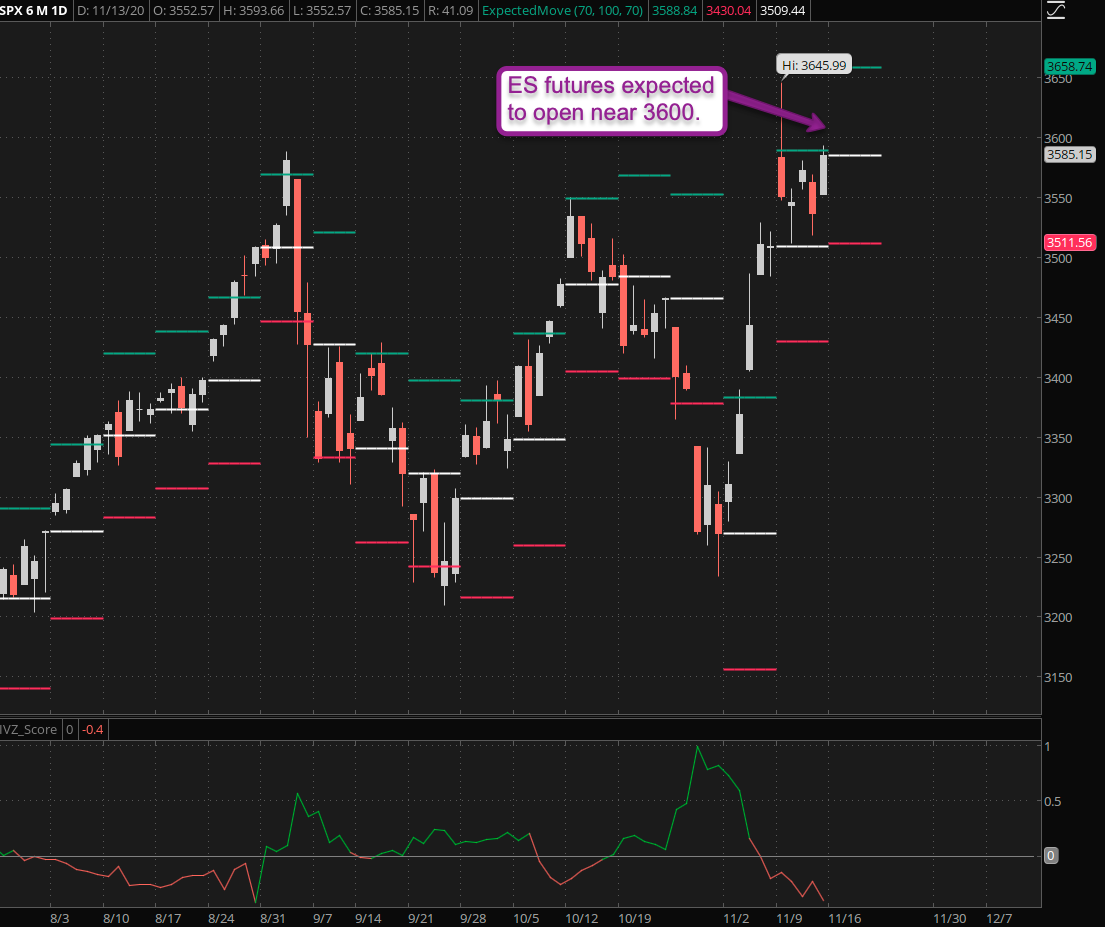 The EM for this trading week (#47) is supposed to be ~83 handles in both directions. The ES futures are already busting higher as I'm typing this and I have an inkling it's going to be another wild ride into Friday.
Now so that you punters can appreciate the beauty of the situation let me explain a few things first.

That's the market right now: See no evil, hear no evil, and well…. scratch that last monkey as it doesn't apply to our racket.
'But why, almighty Market Mole' do you ask? Quite simple – looking at the progression of the SPX option chain I see a veritable sigh of relief that the first phase of the election train wreck is behind us. In other words, the smoke has subsided, emergency personnel and investigators are on site, but they haven't gotten around to tallying up the victims yet.
By the way for posterity I would also like you to burn the massive drop in IV between October 28th (pre=election) and the one over the past two weeks (post-election). That's called vega compression, boys and girls, and if you bought naked puts or calls then you're hating yourself right now.
For the record this is a pretty typical phenomenon which we experience all the time post earnings announcement and there are various ways to take advantage, e.g. via calendar or diagonal spreads. More advanced stuff but quite a bit of fun if you know what you're doing. Pro tip: Sign up a a member and go through my Options 101 and Options 201 courses if you want to learn how to peel that particular onion.
But of course that's not where the story ends. Let's get to the juicy stuff:
Please log in to your RPQ membership in order to view the rest of this post. Not a member yet? Click here to learn more about how Red Pill Quants can help you advance your trading to the next level.