I'm still split on whether I prefer winter over summer. Sure, summer brings you hot temperatures and pretty girls prancing around in skimpy skirts (and now Luis Vuitton face masks). But at the same time it's the worst season by far for any financial analyst or blogger. Winter on the other hand equals earnings season with a bullish bias, the Santa Rally, holidays full of delicious goodies, plus it promises you skiing in powder filled alpine resorts. What's not to like? Yes, I know – it's so bloody cold!
That said, after the past few months of utter madness a slow summer season may just be what the doctor ordered. I don't know about you but these days I can't as much as glance at the news without feeling a growing sense of exhaustion.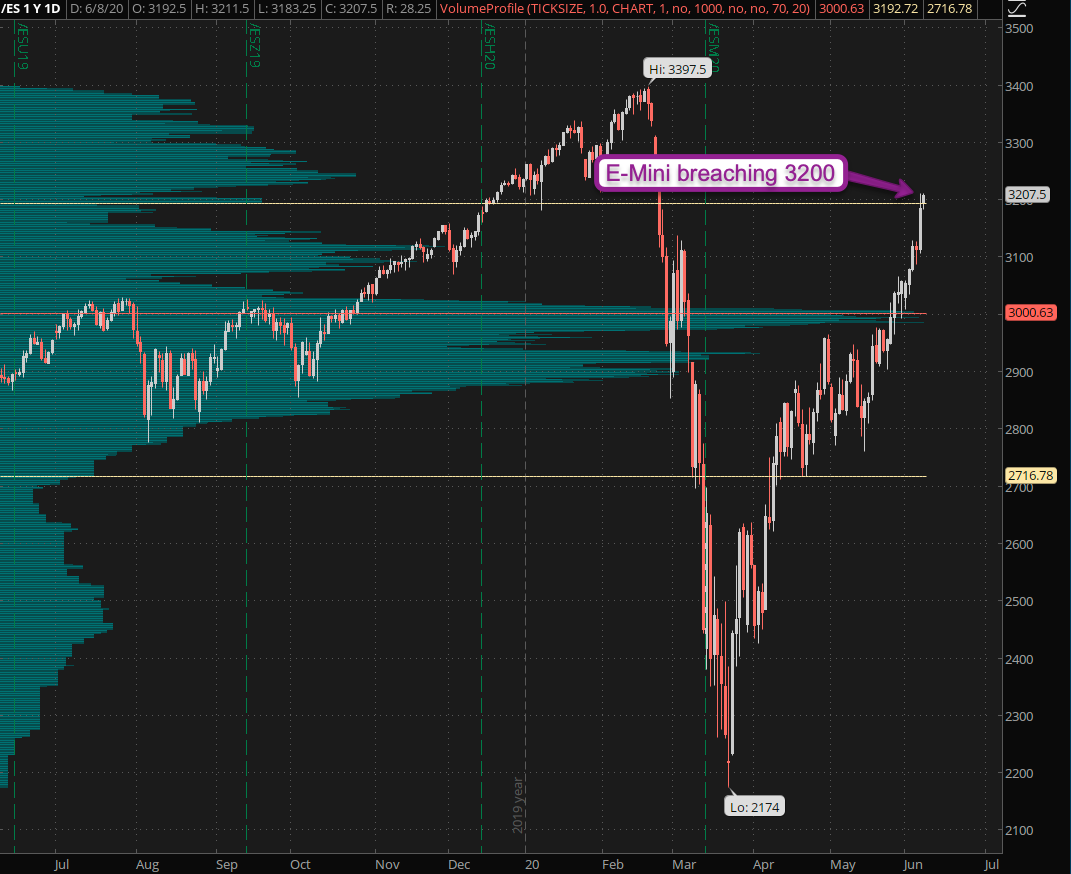 The E-Mini futures are pushing above the 3200 mark which puts the reigns squarely back in the hands of the bulls. We've come a long way since touching ES 2174 – that's a 1000 handle rally! How many of you bought an ESM20 contract anywhere near there? Didn't think so 😉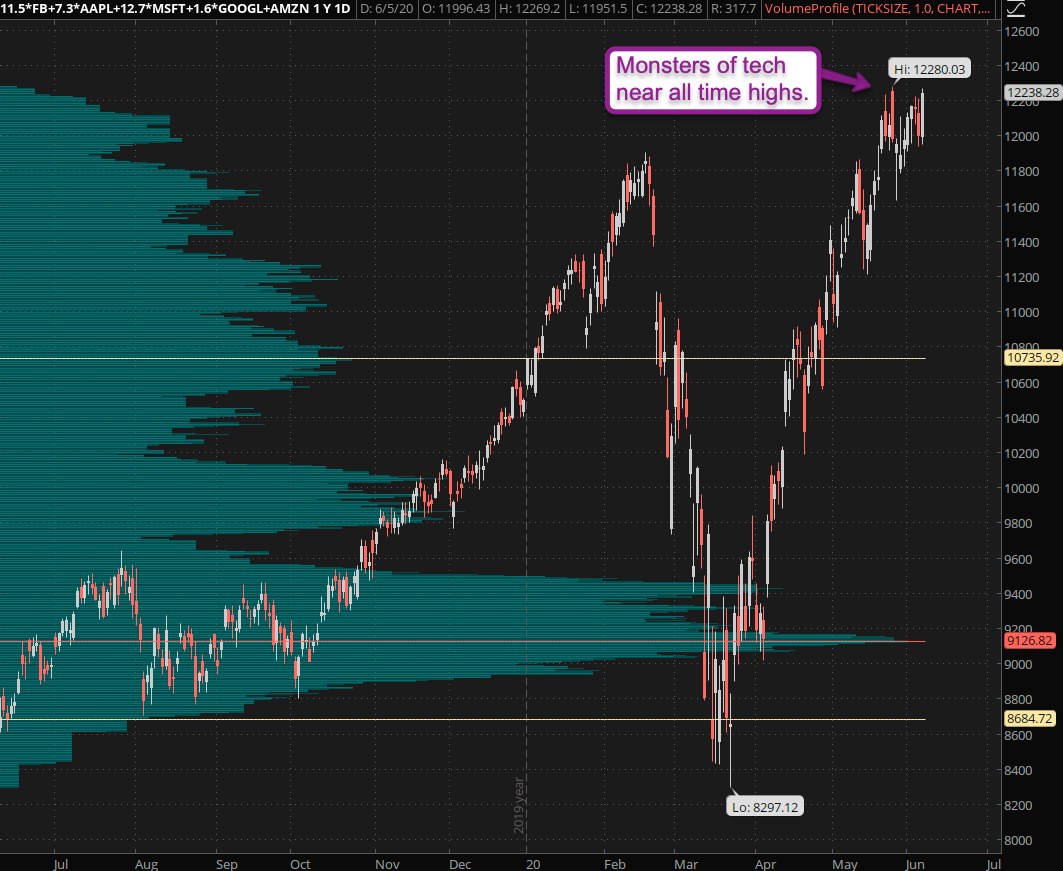 Tech is leading the pack as demonstrated by my 'monsters of tech' composite chart which is only a bagel throw away from its all time highs. So next time we get a global epidemic plus riots in all major urban centers you know what to invest your money in.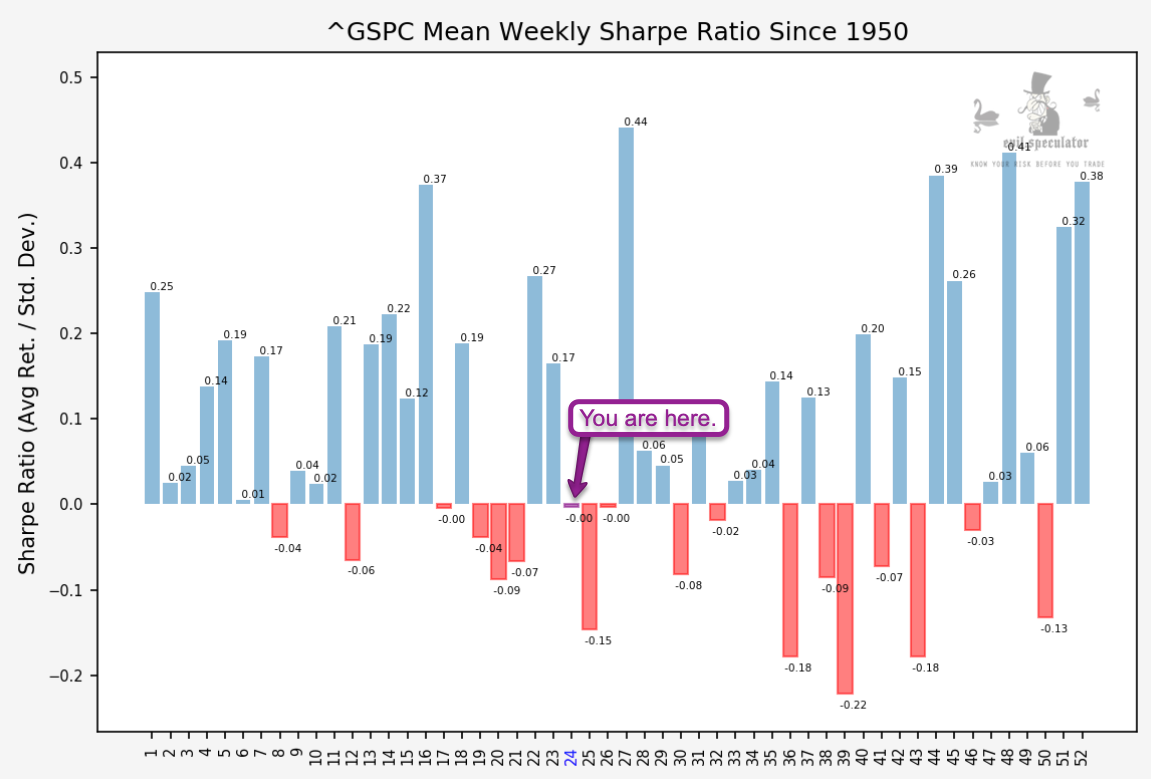 Well I for one am glad we've come this far because what looms ahead now is the 2020 summer hole, which officially starts this week and extends for three weeks until the end of June.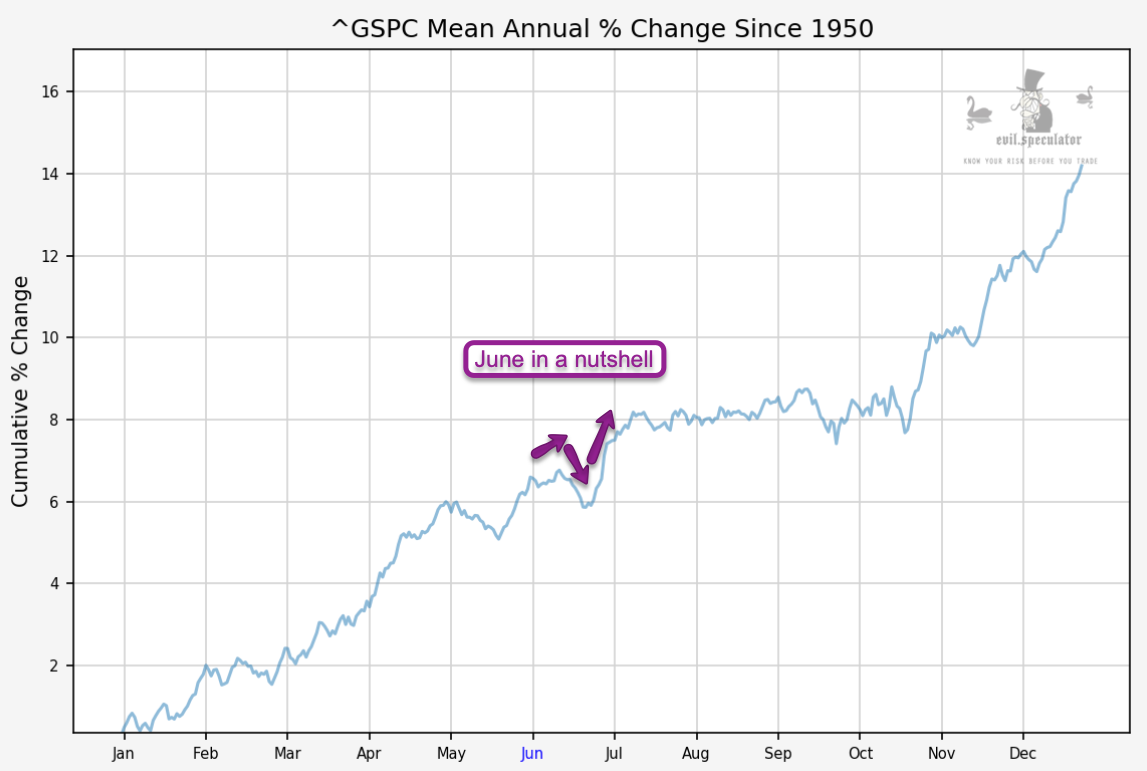 On average June is a bipolar month for anyone holding equities. Its first three weeks are useless but it is saved by its final week (#27) which this year begins on the 29th. The previous chart shows that week #27 is the most bullish of the entire year on average. I bet you didn't see that one coming, did you?
Please log in to your RPQ membership in order to view the rest of this post. Not a member yet? Click here to learn more about how Red Pill Quants can help you advance your trading to the next level.