I have been perusing the financial MSM over the past few days and beyond all the usual hyperbole and guesswork as to what the Fed may or may not decide to do there is one thing they all share in common: A total lack of consideration or care as to the long term implications of an exploding Fed balance sheet and an inability or unwillingness to draw correlations to the massive jump in inflation that consumers in and outside of the U.S. are increasingly experiencing. So basically, business as usual!
I guess there comes the time when you find yourself lost so deeply in the woods that attempting to find a path out is tantamount to plotting a barefoot hike from Anchorage to the shores of Maine. Whether or not you call your predicament 'transitory' or 'temporary', the bear doesn't care while he's busy chewing on your bones.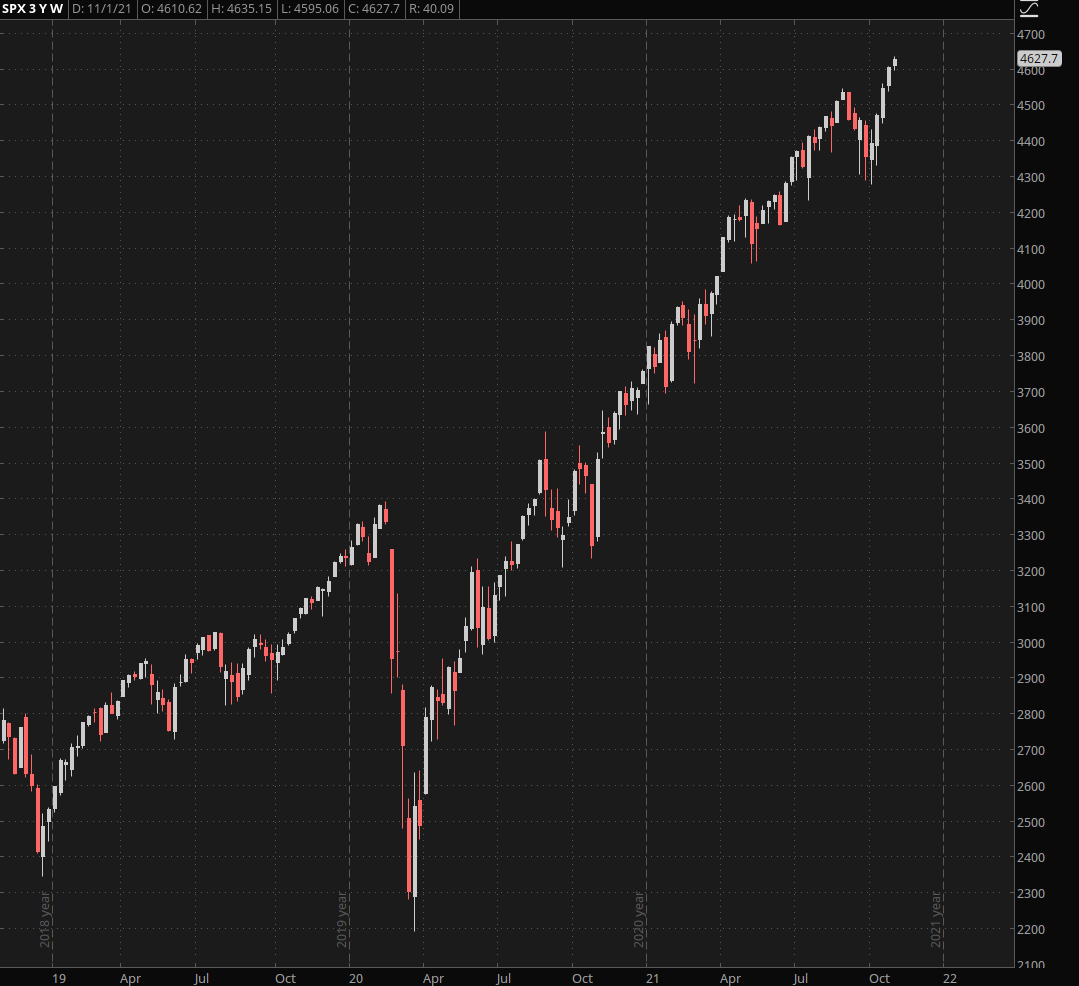 Since I started this trading blog in 2008 I've had the dubious honor to hold first row seats to the biggest bull markets in history. Not just just in stocks but also in a sector that was the direct consequence of the events that followed that year: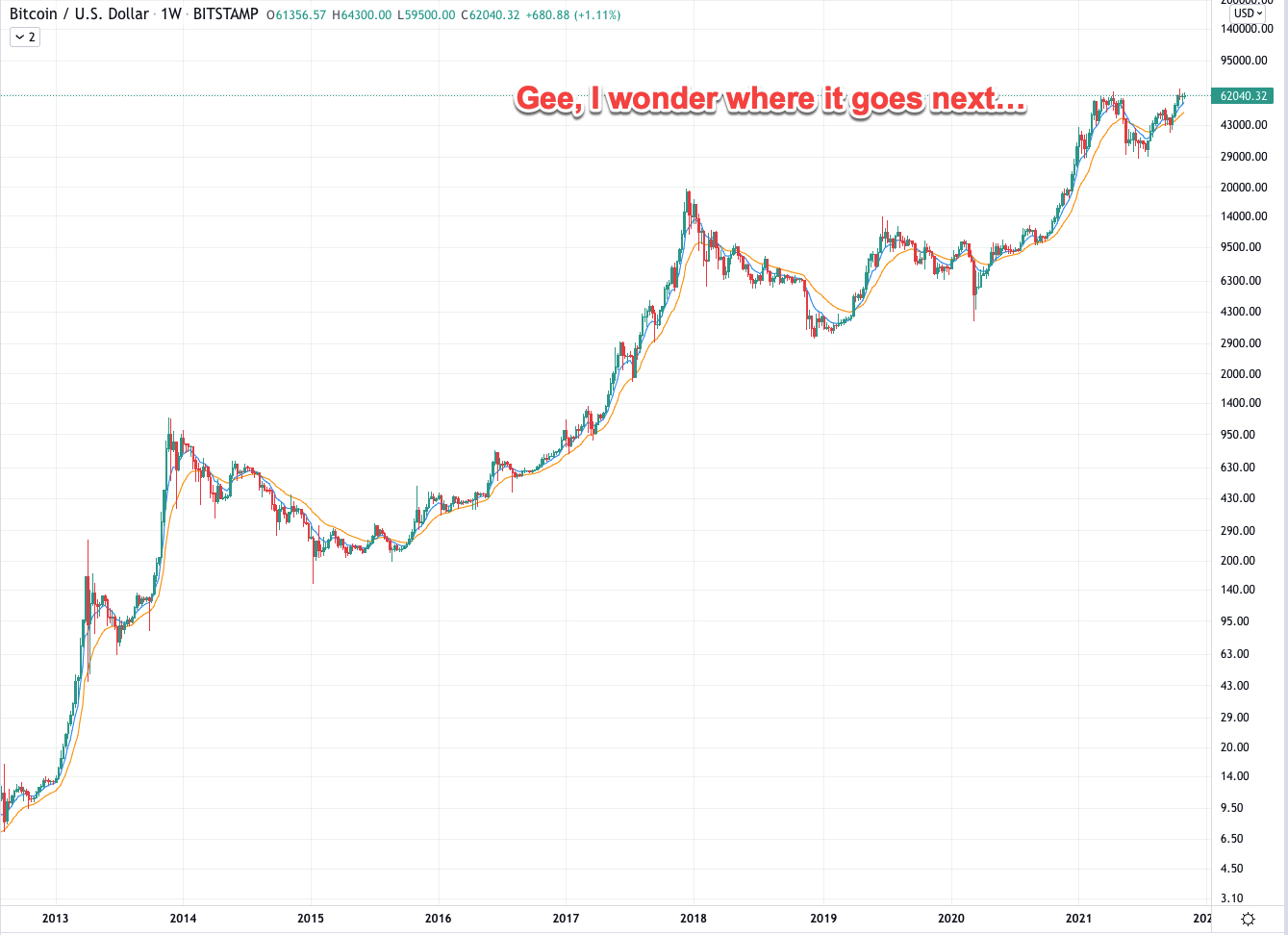 Many of you still blame me for having turned into a crypto retard but given such a jump in valuation in the course of one single decade one wonders who truly should have their head examined, the HODLERs or the haters.
What also has gone up significantly and continuously are costs for housing, gasoline, food, clothing, electronics, medicine, pretty much everything.
My point being that almost any chart you care to pull up these days laughs in the face of any theories involving 'transitory inflation'. Face it – inflation is here to stay and it's bound to continue on its current course.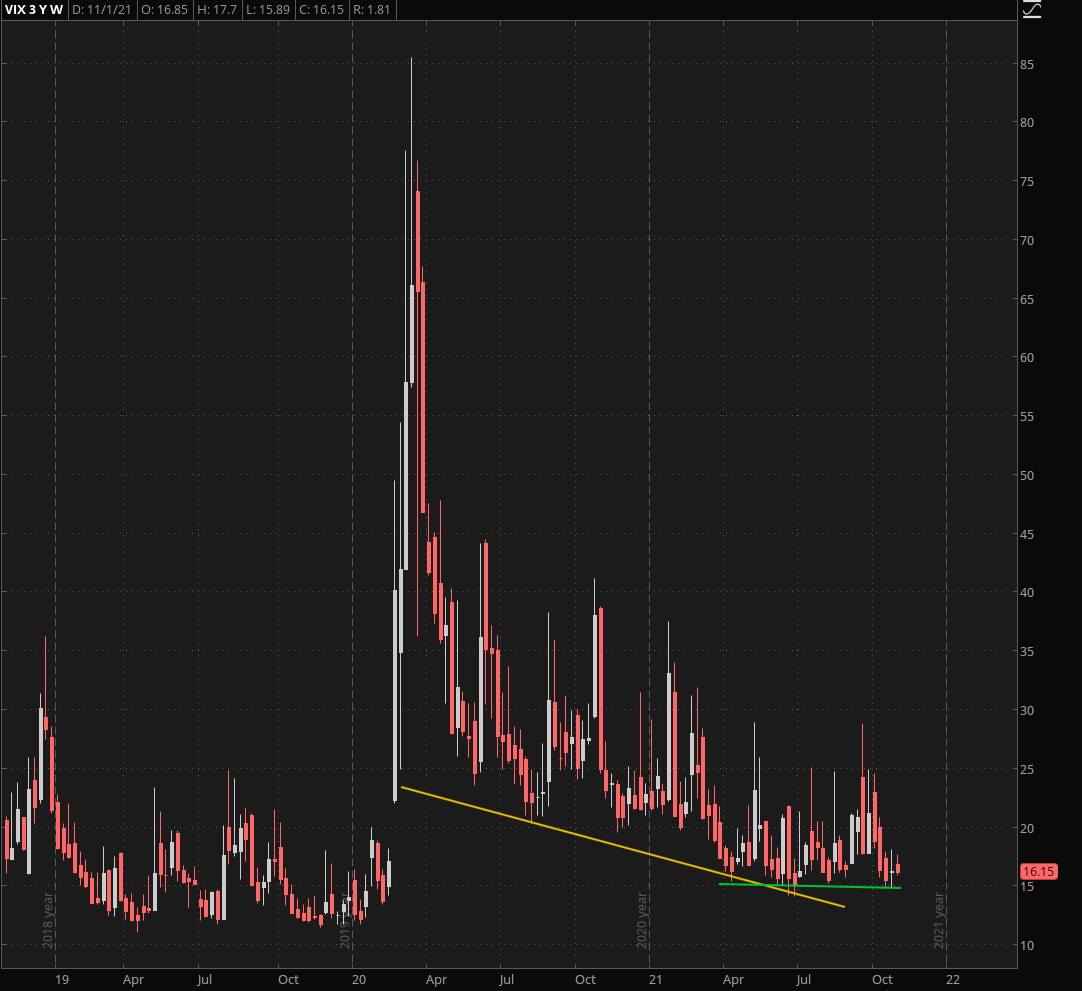 With the VIX at 15 now considered our 'new normal' all eyes are on the Santa Season and whether or not we'll be rewarded with nothing but lumps of coals in our stockings.
Well, we should be so lucky given how energy prices are currently exploding all over Europe. In preparation I've already filled up our diesel container up to the hilt. I would love to buy more if I just knew where to put it all.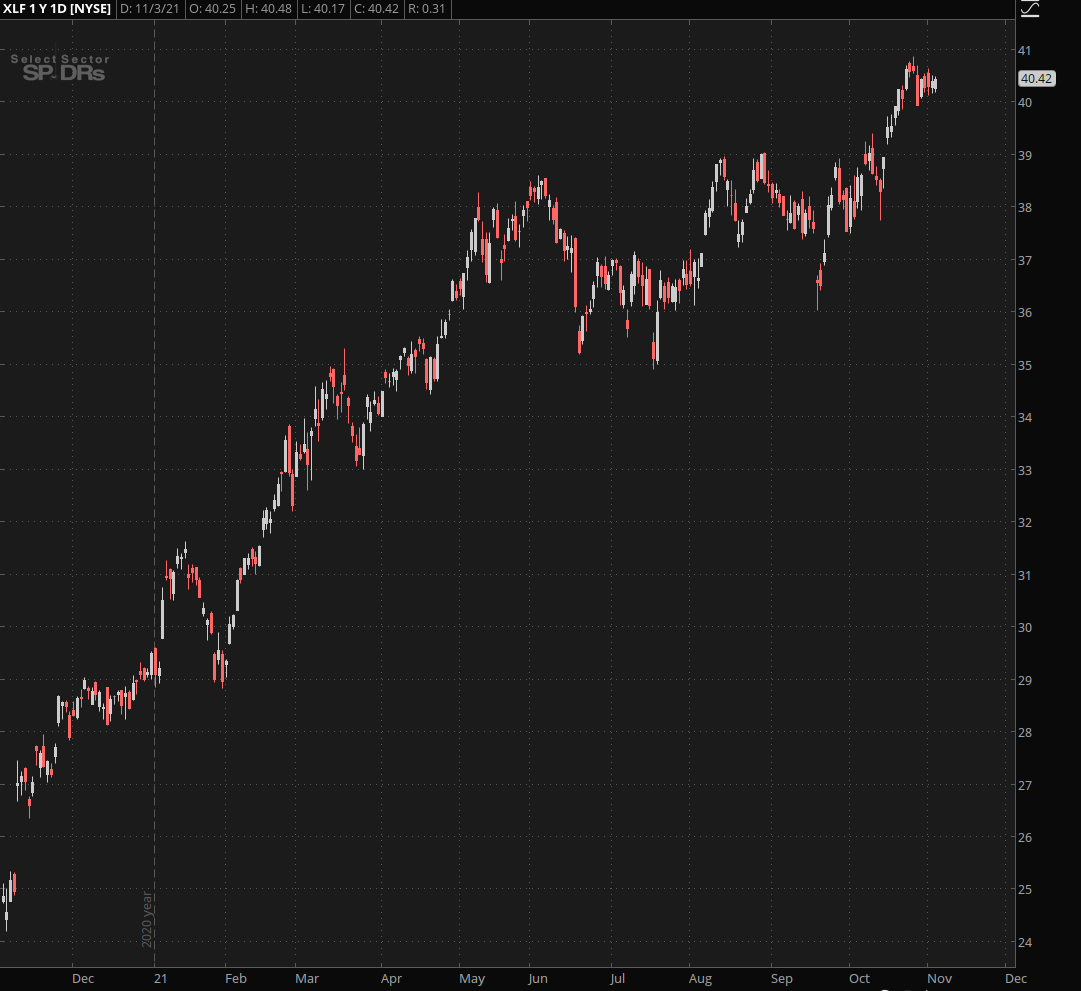 While the advance in financials seems to have ground to a halt given the prospect of higher interest rates (which of course will never happen)…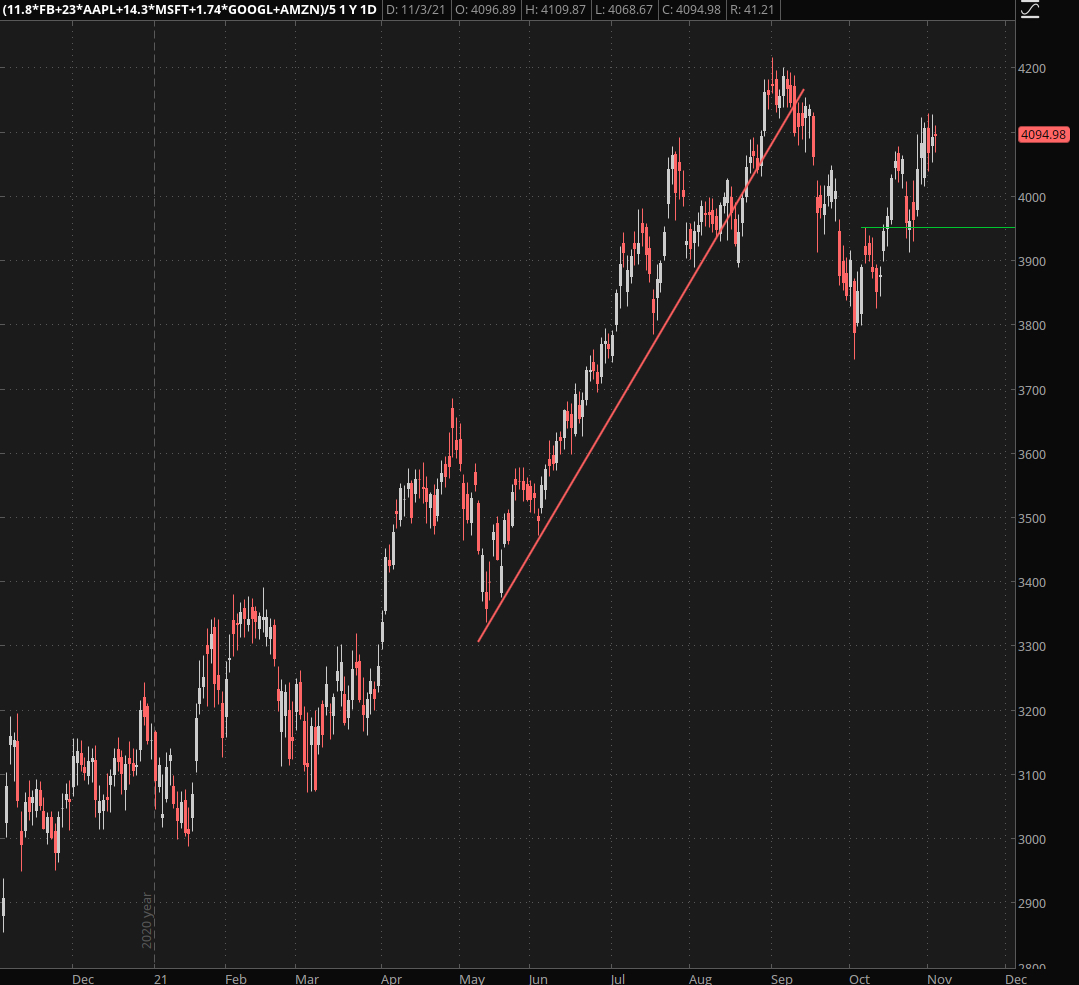 Sector rotation has swung back to big tech, just as I predicted when I drew that line a few weeks ago. I hope you found a few promising entries in the usual suspects.
Speaking of which, let's look at some promising candidates:
Please log in to your RPQ membership in order to view the rest of this post. Not a member yet? Click here to learn more about how Red Pill Quants can help you advance your trading to the next level.