After two chaotic first quarters which bucked all historical and seasonal trends the third quarter thus far appears to be unfolding exactly per the script, thus offering us an almost eery silence before the anticipated fourth quarter sh…storm. From a financial blogging perspective it's a bit frustrating, however I can't help but enjoy every little bit of tranquility I can get even if it's just temporary. Not sure about you guys but after six months of global pandemonium my adrenals are shot.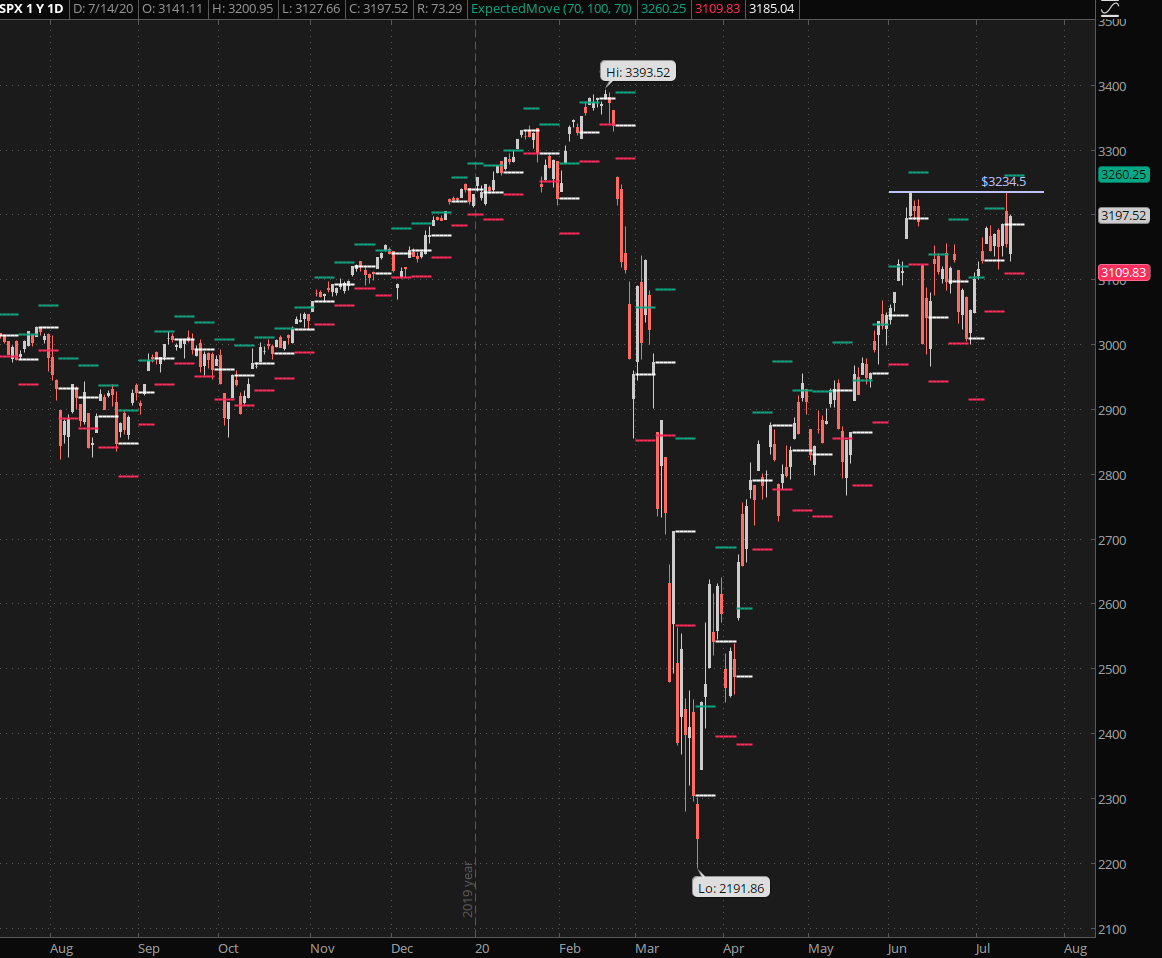 Equities continue to treat water in place and a quick Hail Mary stab into SPX 3235 was promptly slapped down as it didn't have the proper legal permit and required a notarized letter stating the purpose of the intended transgression.
Better luck next time but until then it seems SPX 3245 is our new overhead resistance. Everything in between remains to be chop until we drop and I don't recommend you get involved. GREAT time for selling theta via options though! Expected move is your friend.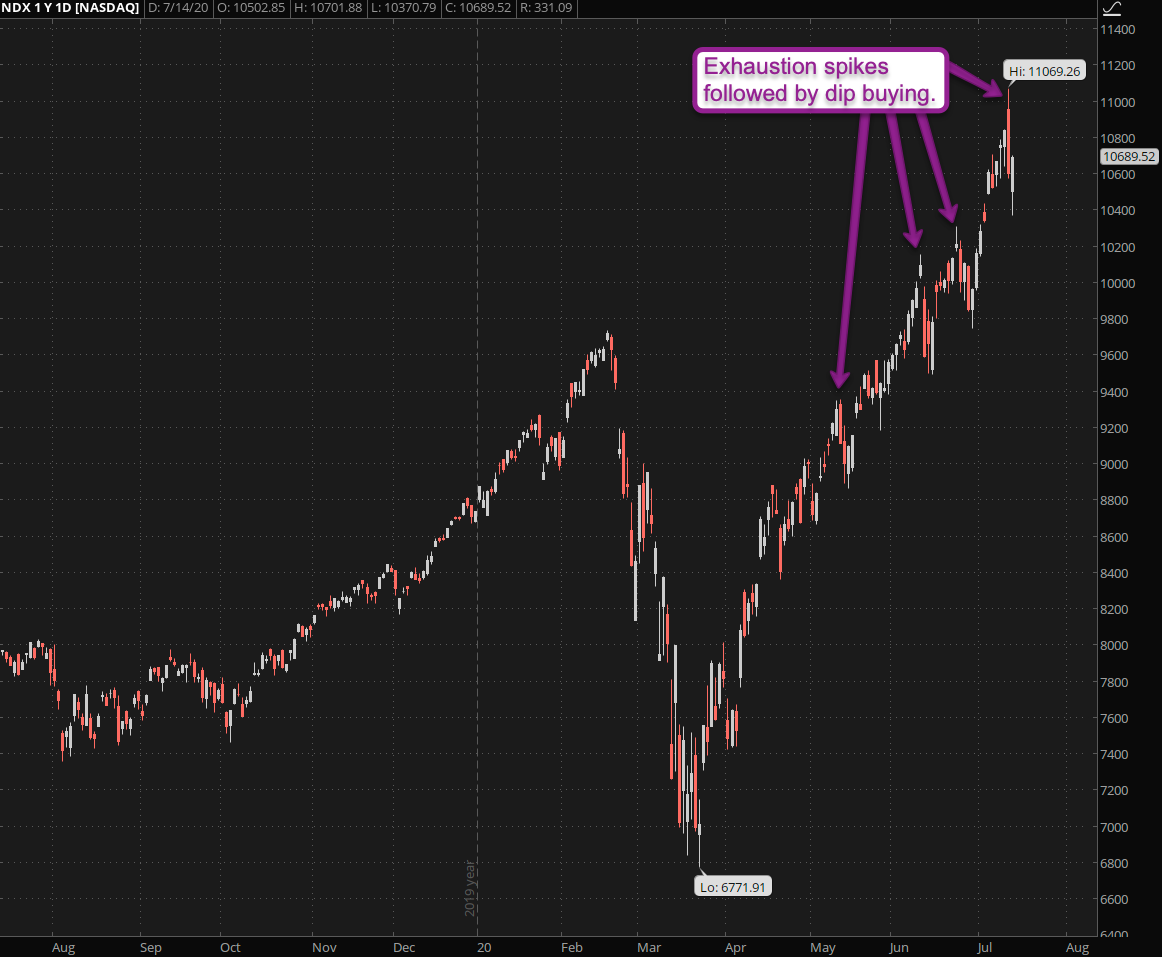 The NDX also ran into a wall but it wasn't due to technical overhead resistance – there isn't any – but rather due to a lack of buyers after yet another exponential spike higher. Over the past three months this has been a pretty reliable pattern and I was already getting giddy about grabbing a bit of big tech. However the bounce back this time has been almost immediate and I do not recommend you chase it higher.
[am4show have='p1;p13;p9;p12;p5;p10;p20;p29;p32′ guest_error='login']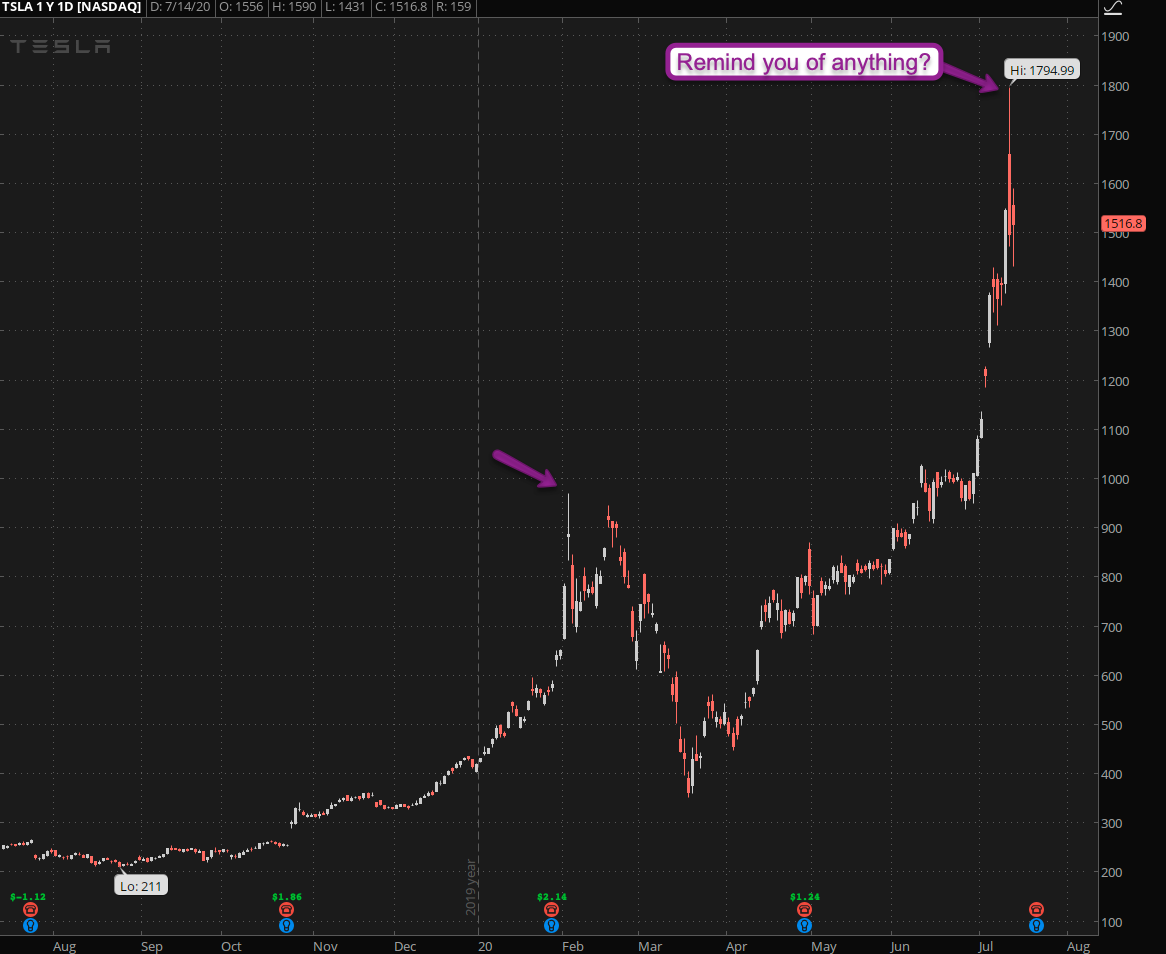 Talking about high flyers – I got a notification from my broker yesterday that they are increasing the margin requirements for TSLA. Not a big surprise there as this thing has been strapped to a Rocket X lately and after quadrupling in four months a shake out of Robinhood retail rats was pretty much guaranteed.
This may actually be a good spot for a long vertical call spread but I'd like to first see it settle for another day or so.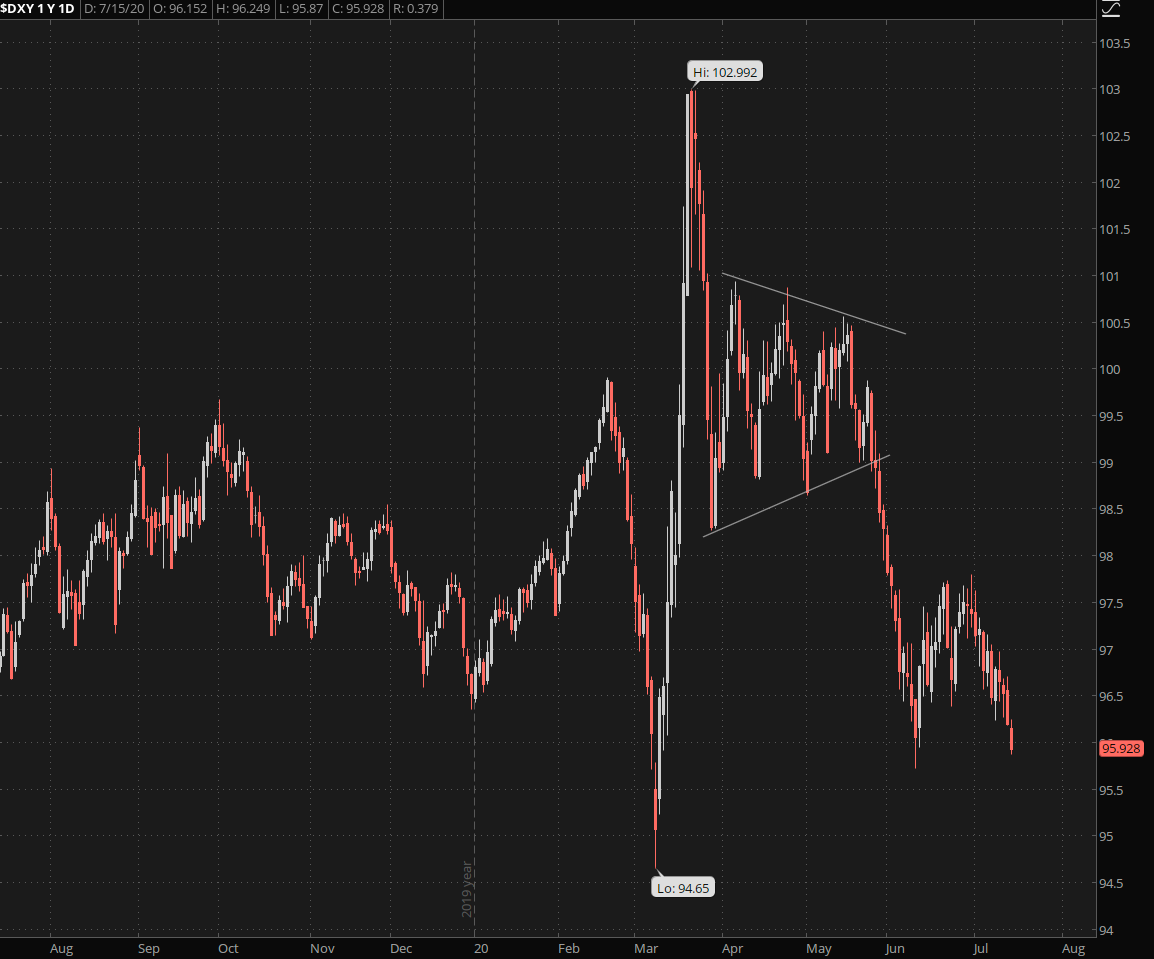 The Dollar – what can I tell you – it's getting pretty ugly on the way to hell and this expat hates every moment of it. Based on the current formation it seems a drop to 95 is pretty much baked in and it may not even stop there.
If you live and spend in the US you probably don't care or worry about it but on a long term basis the systematic destruction of our nation's fiat currency should most definitely concern you.
How long until major international bag holders attempt to challenge the USD's global reserve currency status? It's been attempted before and if/when that happens then 2020 will seem like a quiet year to all of us.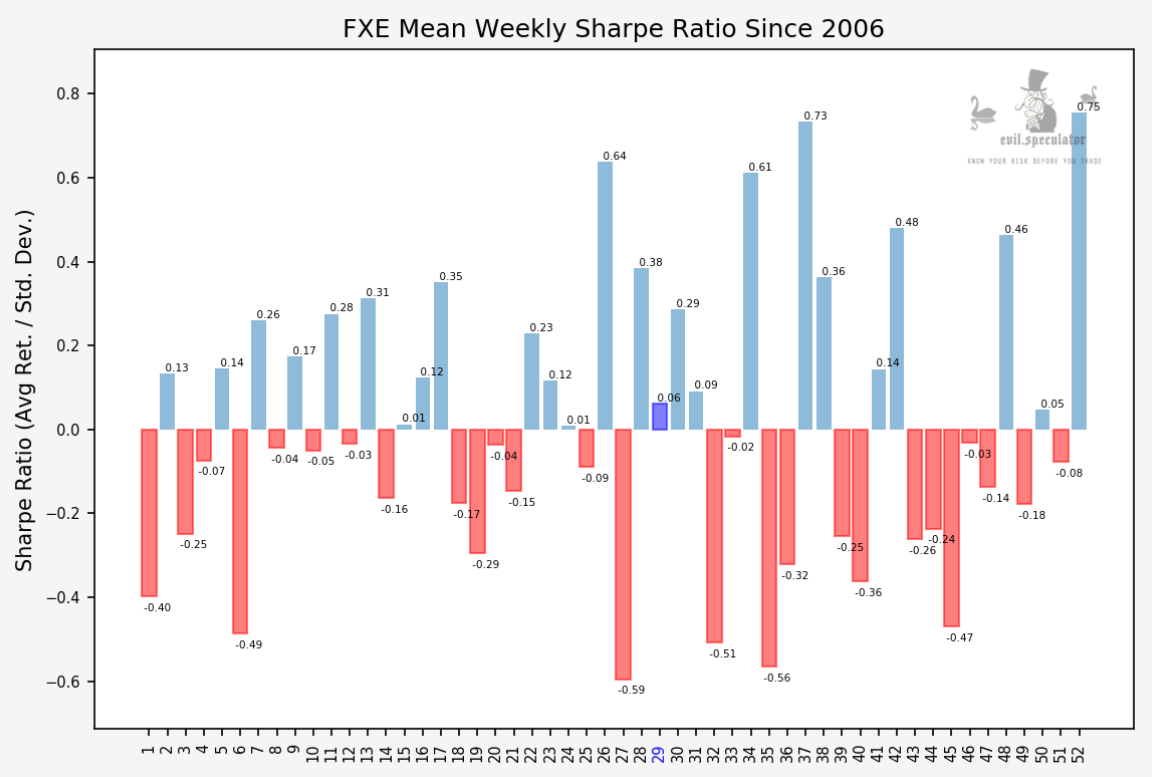 Here are some seasonal stats on FXE which roughly runs inverse to the Dollar as it's an ETF based on the Euro. Summer is usually a bullish period for the EUR but there may be a bit of relief in the third quarter. For now however the USD remains on everyone's short list.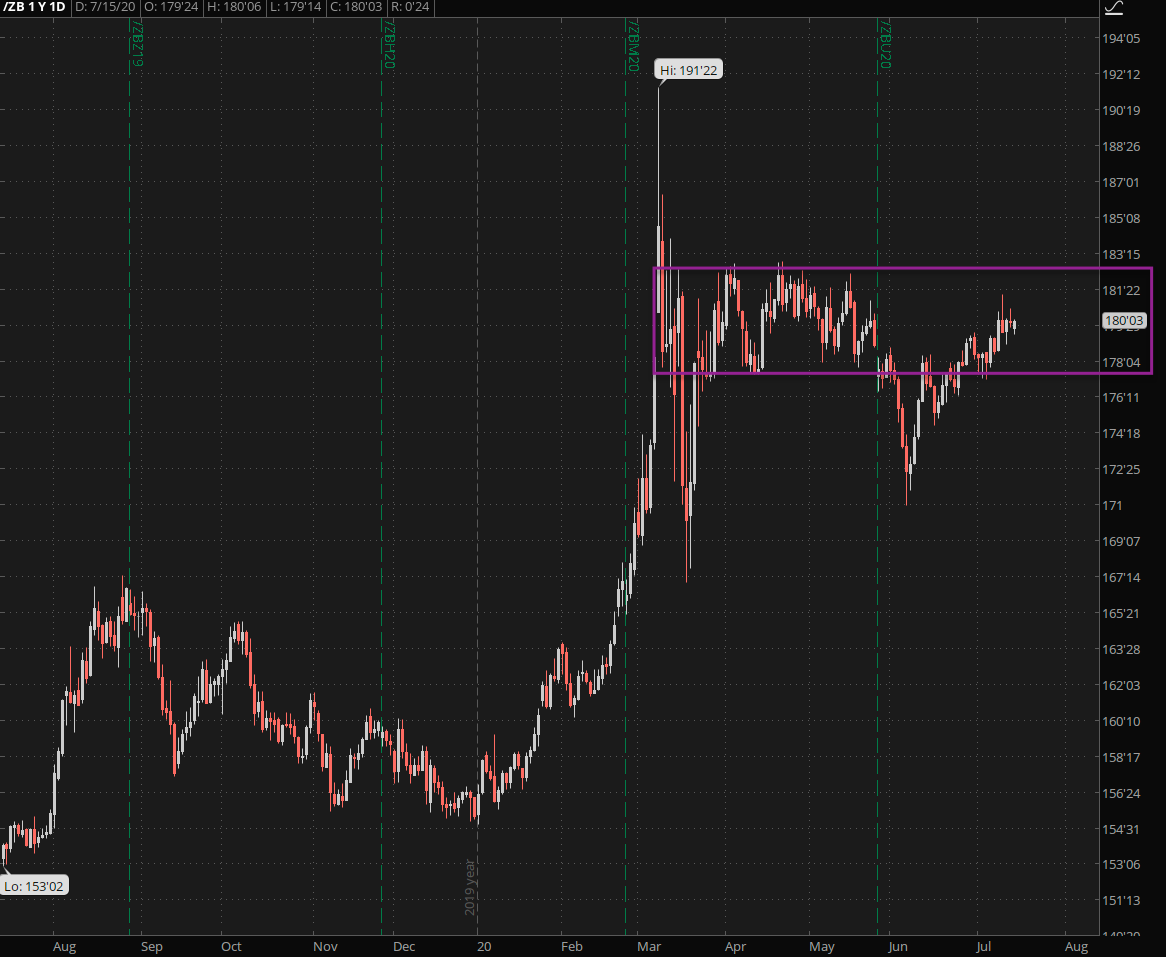 Bonds are back in ye ol'e choppe zone (179 – 182) after a quick shake out stab into 171. I looked at the yield graphs the other day, e.g. the 10-year, 2-year, and 3-months and it's turned into a complete flatline. No participation in the entire bond sector which may spell trouble ahead this fall.
I don't want to sound like a beartard but this must be one of the weirdest markets I've ever lived through, even topping 2008/2009. At least back then we all knew we were in trouble and that there may be light at the end of the tunnel.
What we got right now is a zombie market that runs on hope and regular intravenous Fed infusions. A decade ago I would have said this blows up in our faces but an older and somewhat wiser Market Mole has learned that pertinent predictions are most likely to be proven wrong over and over again.
At this point the best we can do as traders is to simply take it one session at a time. When in doubt cash is a position but even that is now becoming a topic of contention.
[/am4show]