We've almost made it through the seasonal summer solstice sell off, which it shall be known as henceforth since it has a nice ring to it. Week #26 puts us right into the middle of the year and true to form it's a complete coin flip statistically speaking with a net zero Sharpe ratio and a 50% win/loss rate.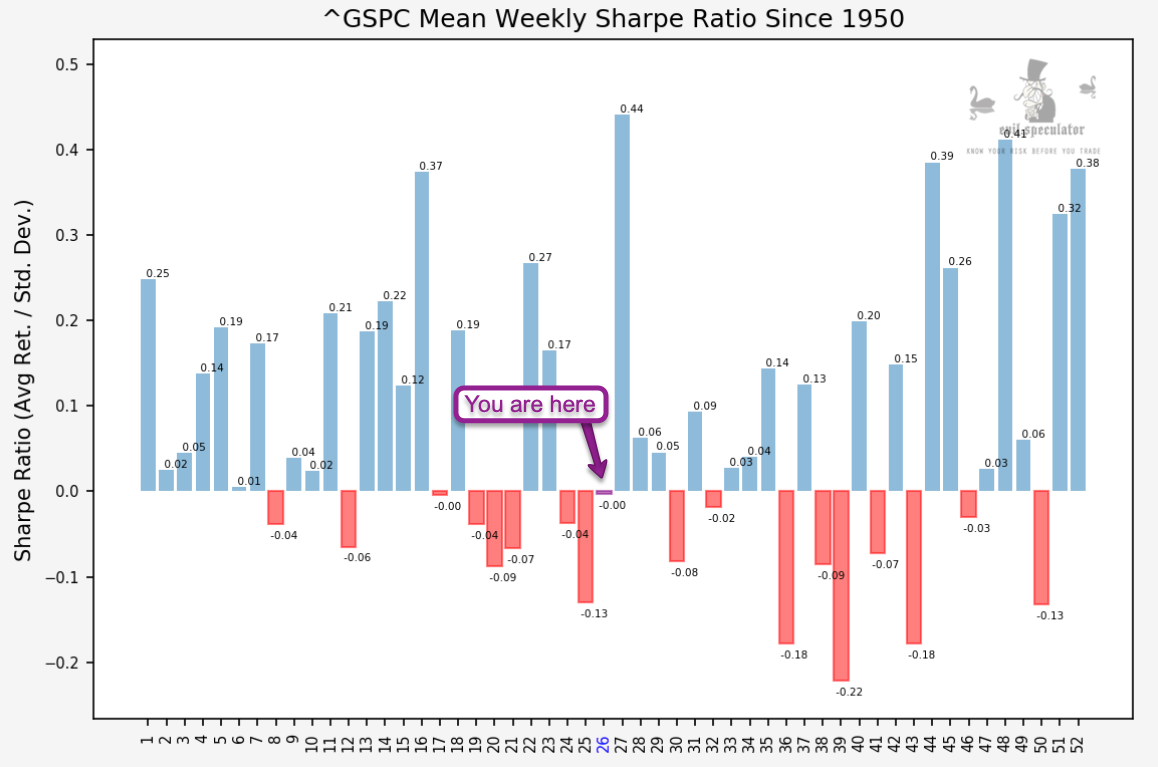 The numbers are slightly rounded but effectively week #26 is one of only three weeks of the year that promise not directional bias whatsoever. Again, this doesn't mean it's chiseled in stone but know what you're up against.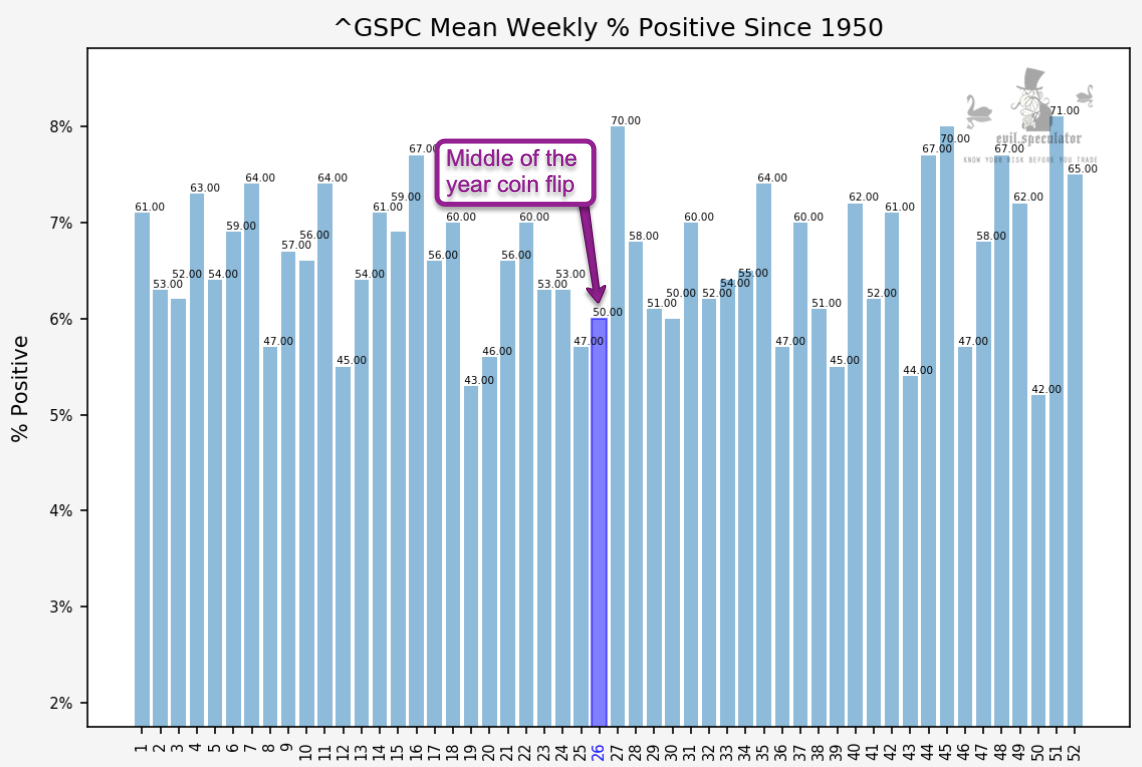 Here's the weekly percent positive putting us at exactly 50% – one of only two weeks by the way along with week #30. Talking about equilibrium!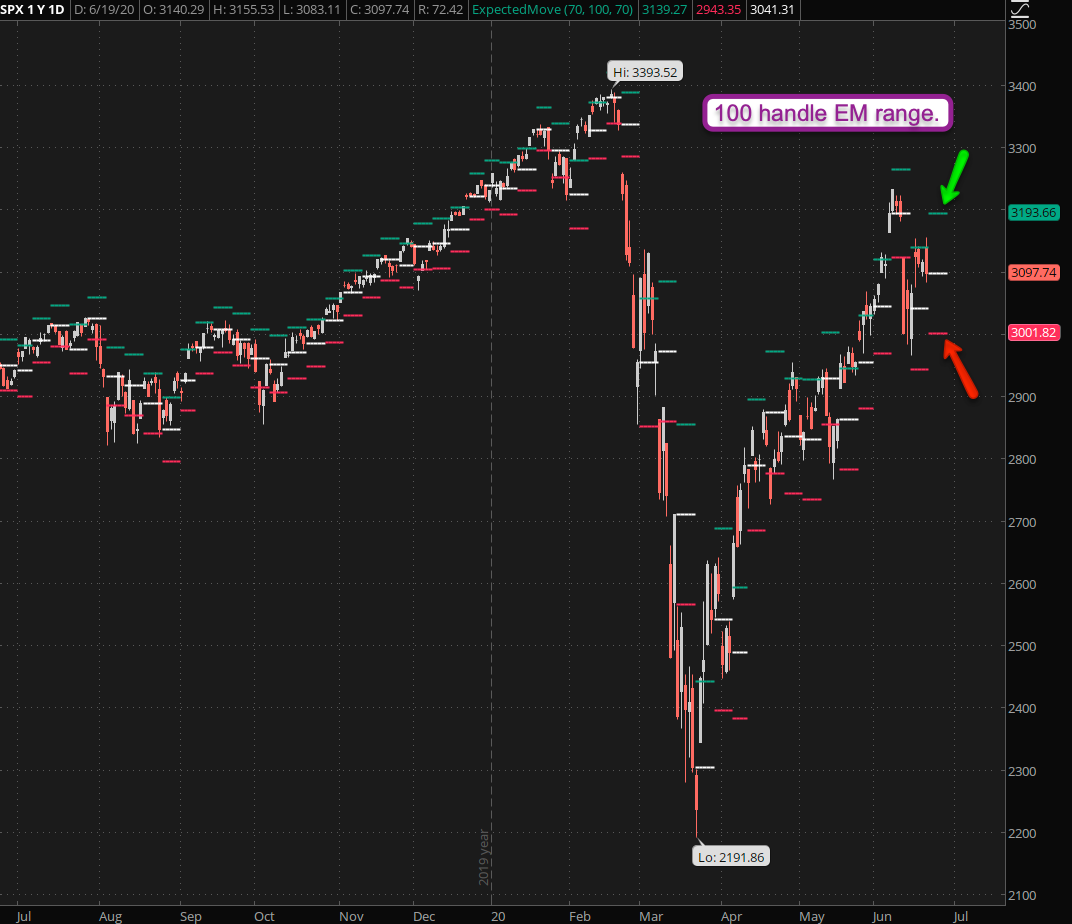 Of course this year nothing has gone exactly to plan as waves of volatility continues to reverberate through the market. I don't expect that to change anytime soon and neither does anyone else judging by the 100 handle expected move (EM) range for the SPX.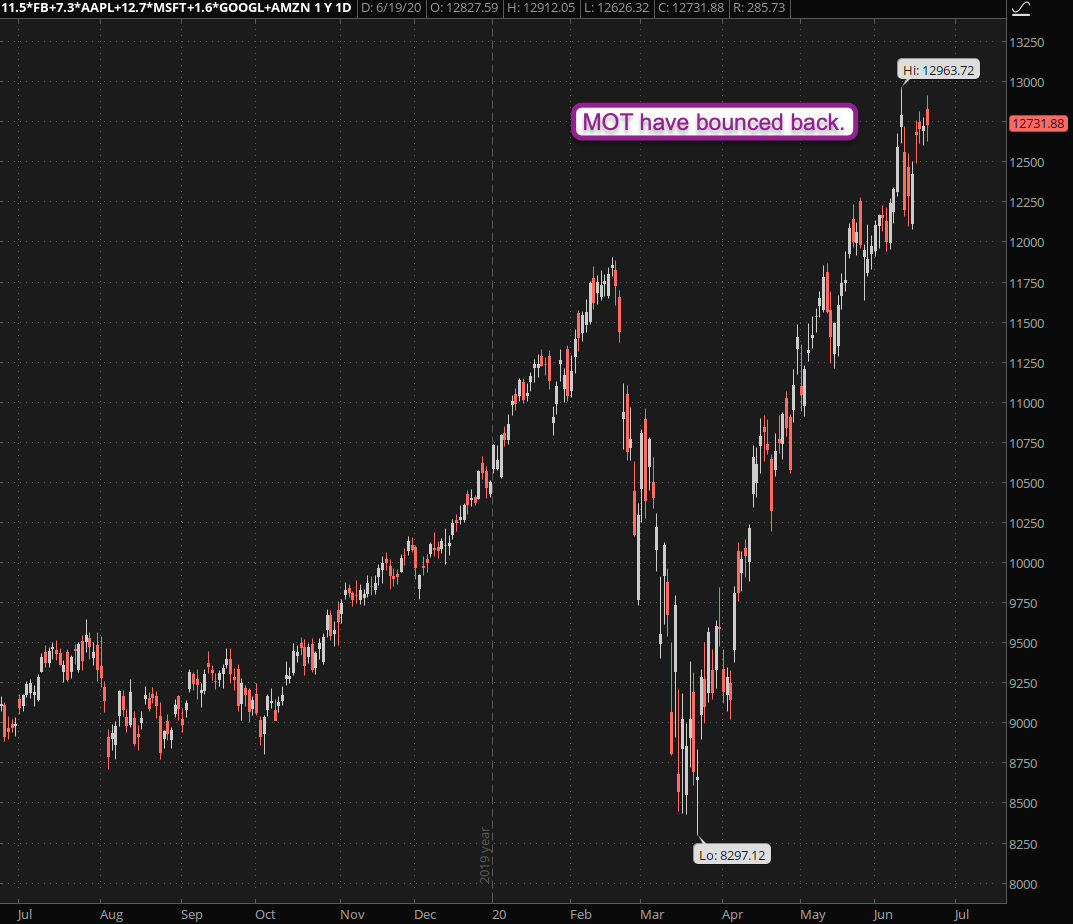 If you peek under the hood however it remains clear that the monsters of tech are running the show. If you are looking for weakness or a reversal then this is what you should be monitoring for early hints.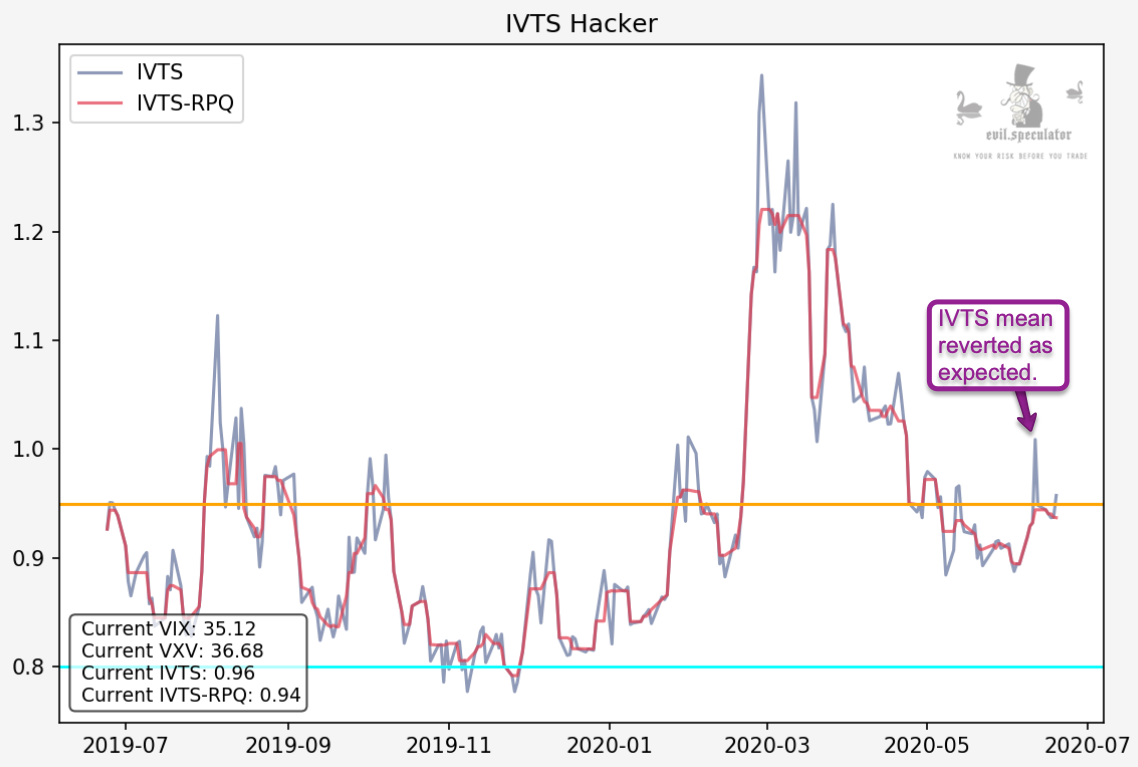 Now if you're a subscriber here at RPQ then you may have picked up on the large divergence it painted early last week when IV (blue) spiked massively in relation to the control signal (red).
I have been observing these divergences for several months now and find them fairly reliable mean reversion candidates, which is pure gold especially if you are an options trader but also if you trade VX futures, ES futures, or straight up ETFs.
How to use it? Very simple – let me demonstrate:
Please log in to your RPQ membership in order to view the rest of this post. Not a member yet? Click here to learn more about how Red Pill Quants can help you advance your trading to the next level.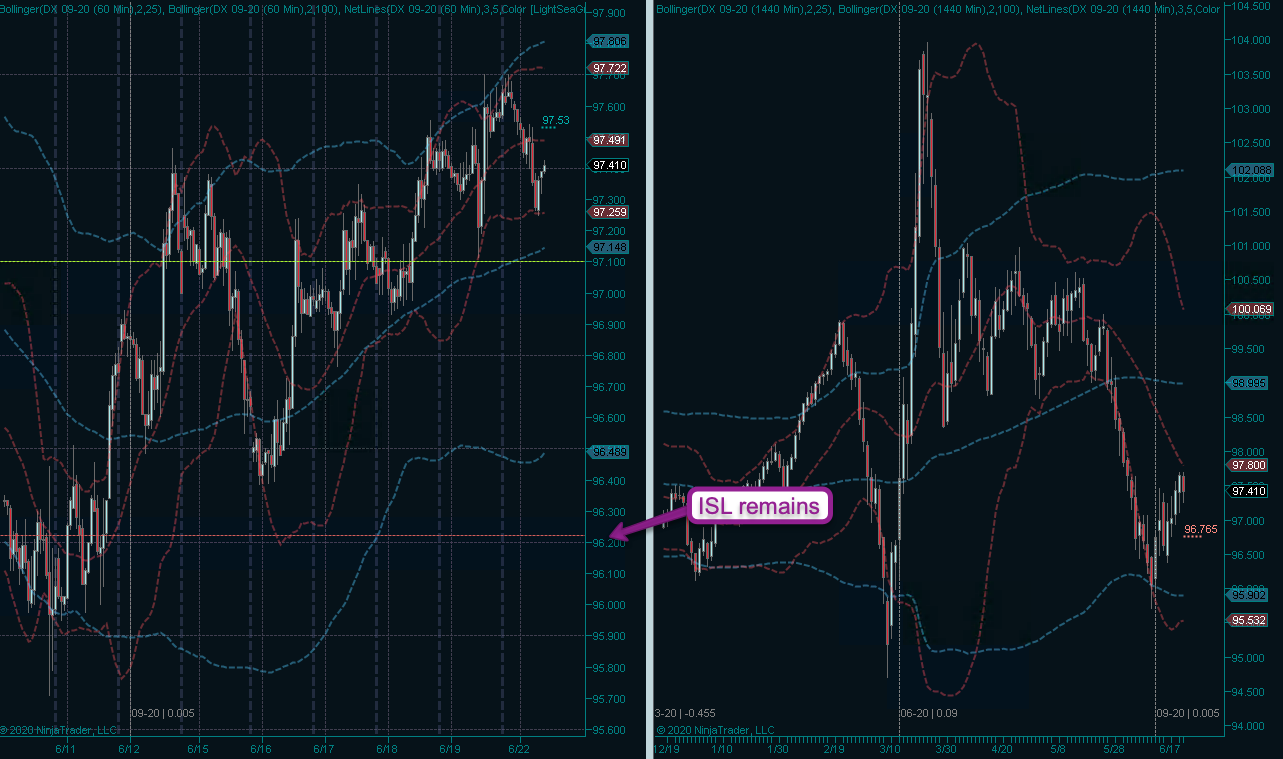 Before I run some quick campaign updates: DX has not moved much but it's slowly gyrating in the right direction. Let's hope it'll keep it up. ISL remains where it is.
Bonds are heading higher and I'm now trailing at about 1/3R just below 176'04. Humble beginnings but it's starting to look very positive and my timing may just have been right. Time will tell…