The situation is increasingly turning more dicey as markets are shifting into pre-panic mode with only six days to go until an almost assured presidential election train wreck. You wouldn't really think so just looking at the price action over the past week but under the hood pre-election hedging activity has left tell tale signs of a busy winter in the making.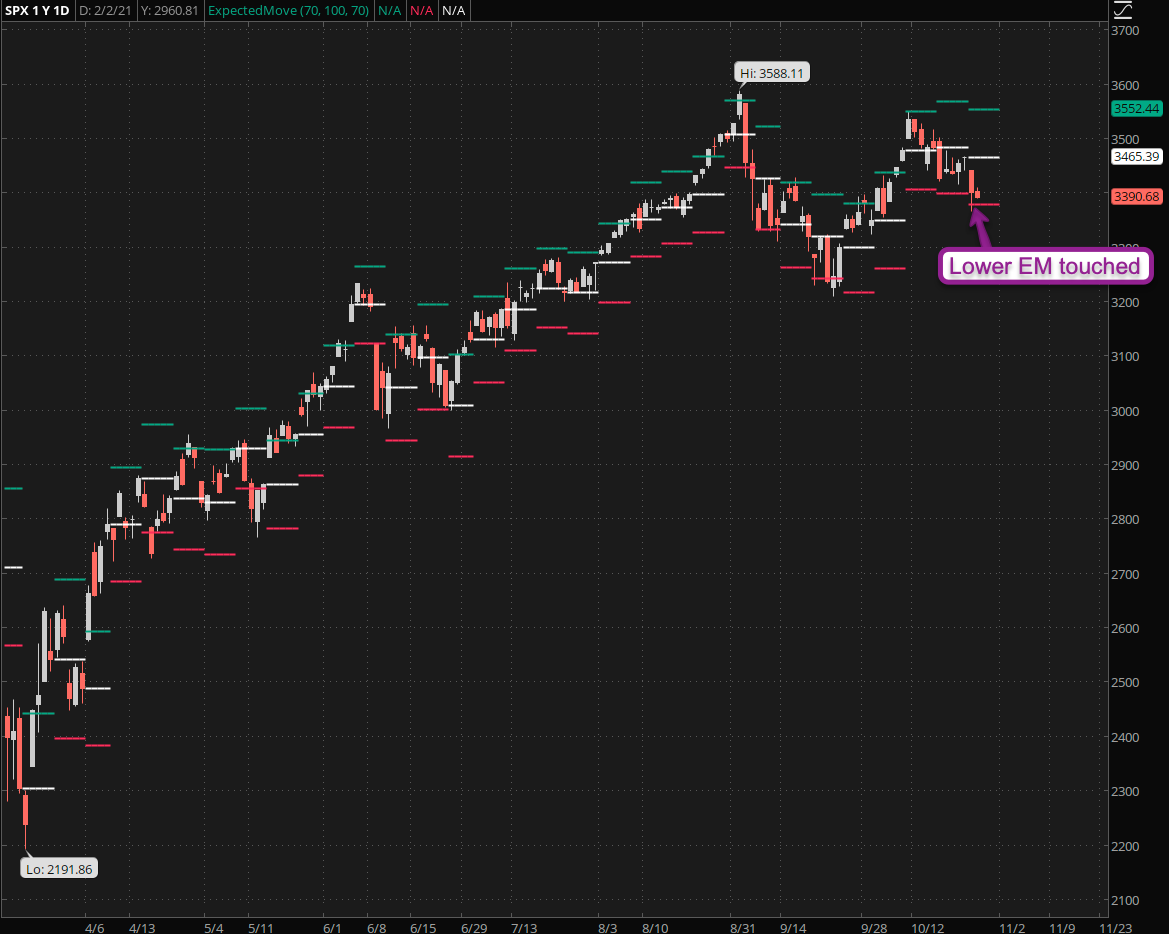 I hate to sound like a broken record but with a VIX hovering at 35 you would – under normal conditions – expect more than just a tentative touch of the lower expected move threshold.
Then again, given what's going on worldwide right now emotions run so high that a drop to SPX 3000 would probably propel the VIX to the 200 mark. We are all fragile snowflakes after all.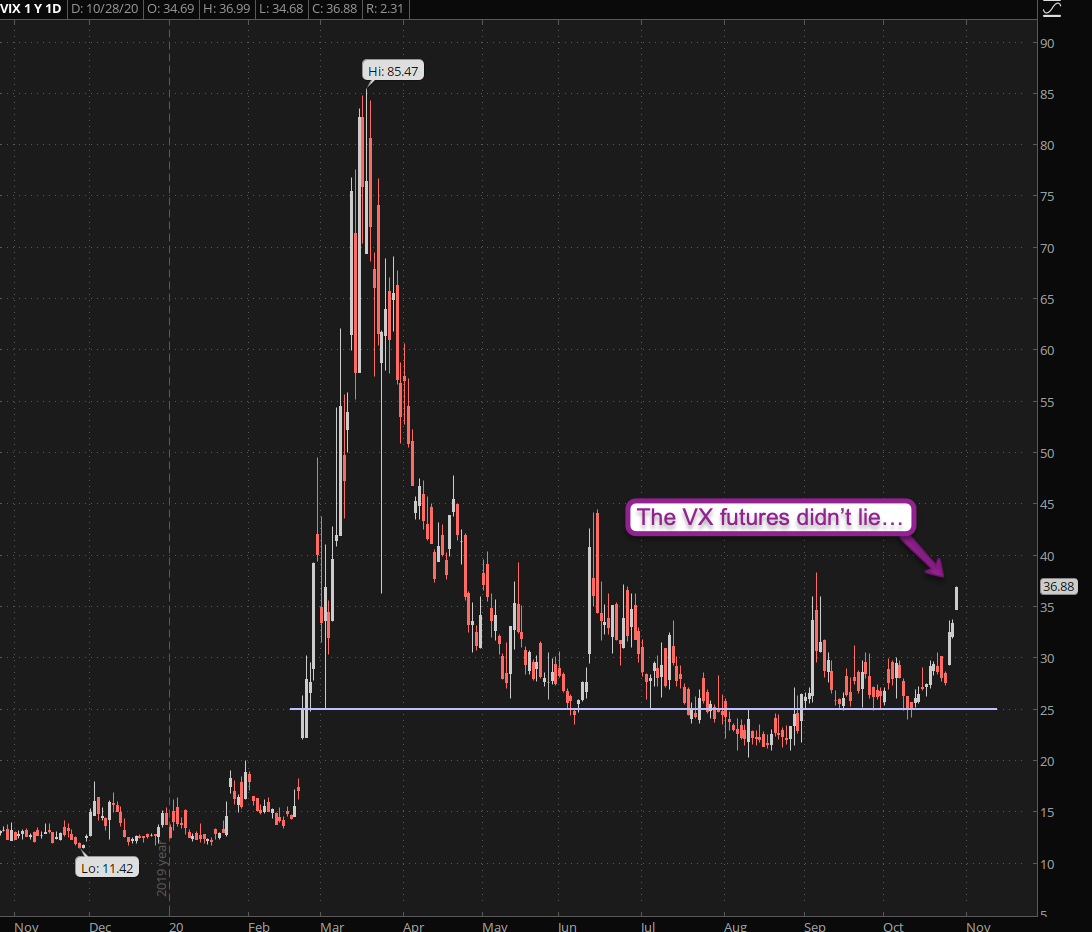 I promised you a jump in the VIX for several weeks now and as usual I delivered 😉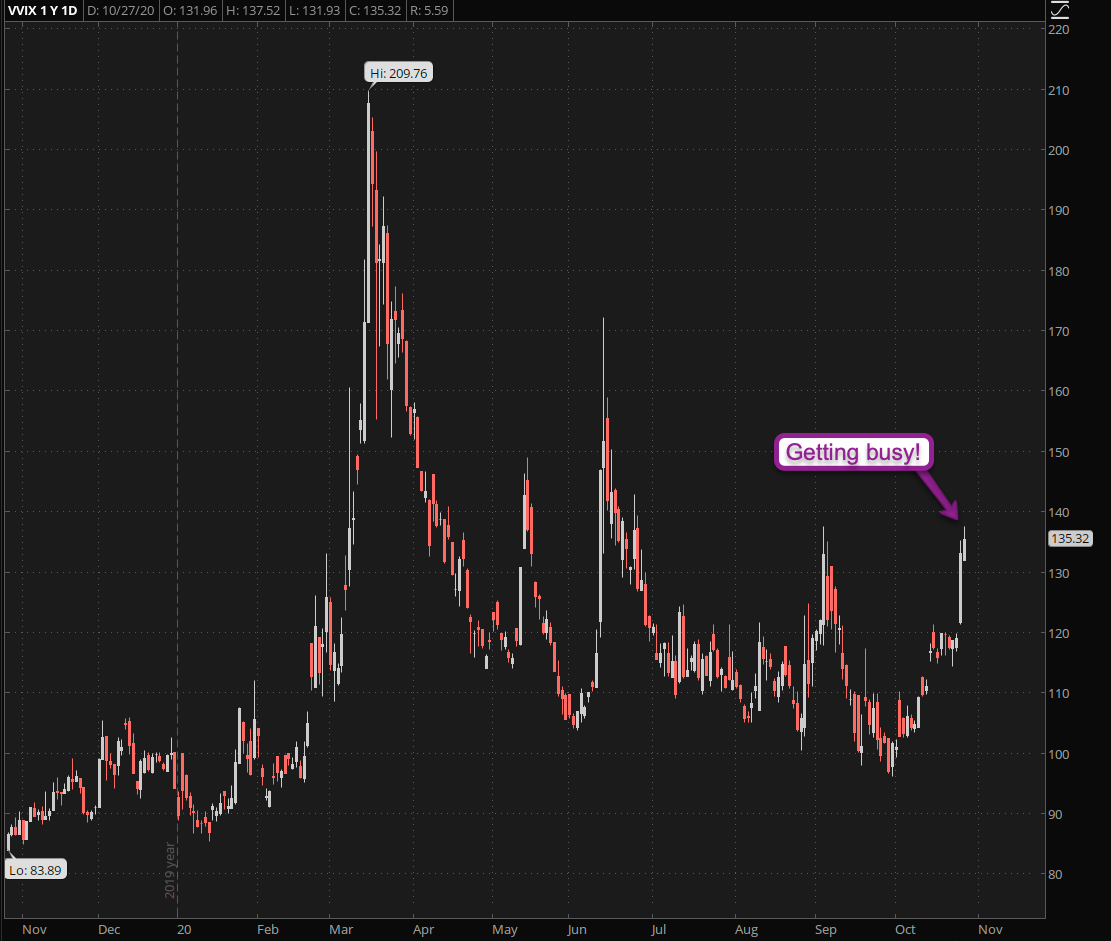 Here's realized volatility of IV again. It's on the move and most likely we ain't seen nothin' yet. Remember when I told you subs to go long vega? Well, that's what I was talking about. Your premiums just doubled and we haven't even moved yet.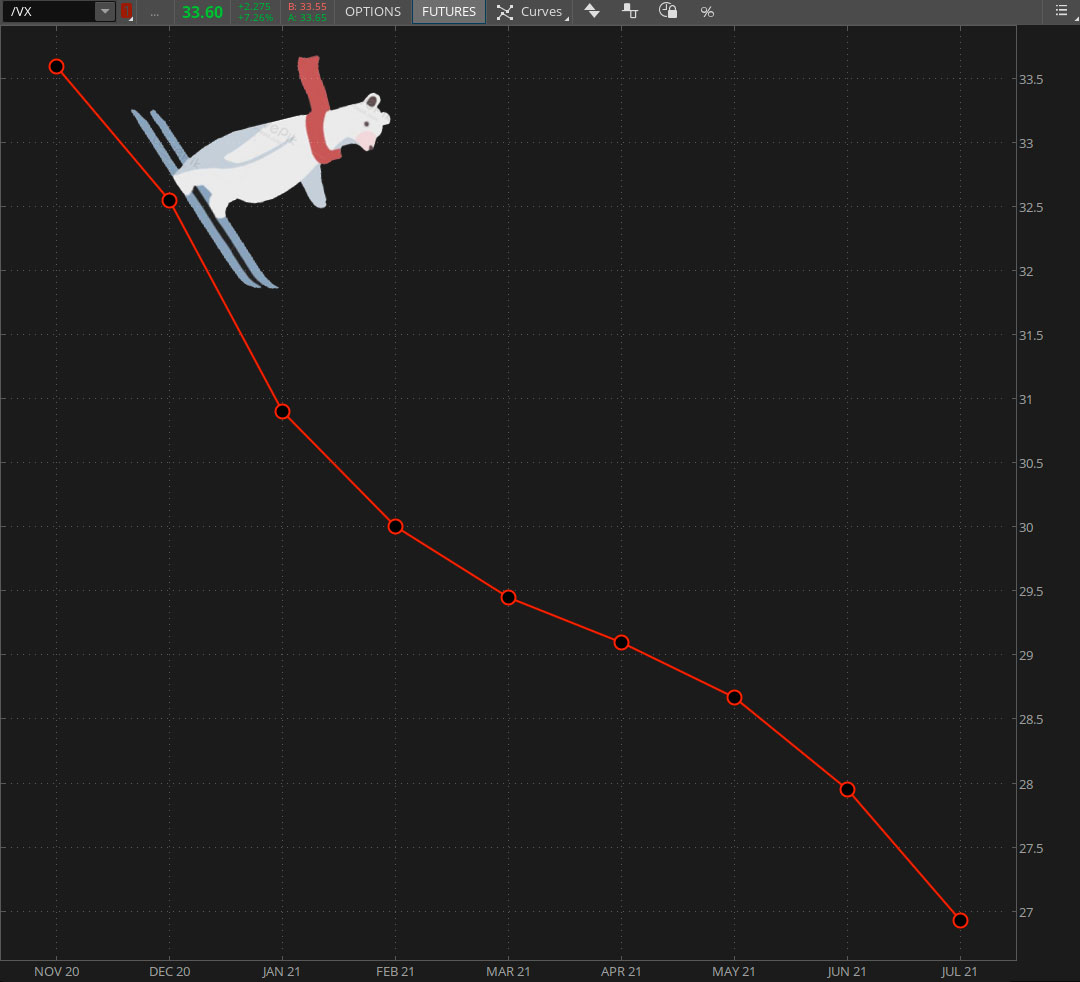 The VX futures remain in backwardation, which should be expected given anticipated forward risk. What's fascinating and extremely worrisome is the discrepancy between the VX and what I'm seeing on the SPX option chain:
Please log in to your RPQ membership in order to view the rest of this post. Not a member yet? Click here to learn more about how Red Pill Quants can help you advance your trading to the next level.