As anticipated equities have been running in circles this week and barring a major market moving event we most likely will close inside the weekly expected range. With the meat of the summer season still ahead of us the immediate implication for traders is that directional strategies will suffer – unless of course you keep betting on big tech.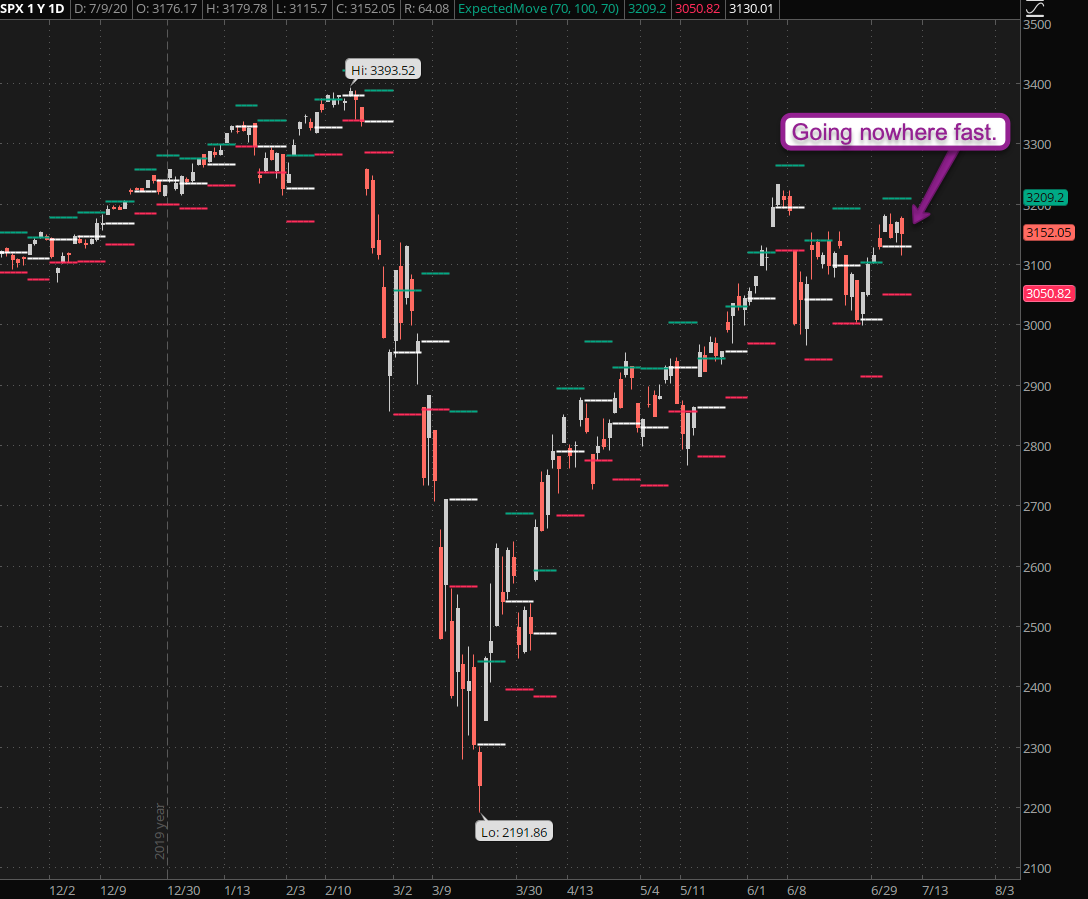 To invert the old expression: One man's purgatory is another's heaven. Sideways tape may be veritable Kryptonite for directional or discretionary traders but it can be extremely profitable when trading volatility and time in particular via options. Which is exactly what Tony and I have been doing over the past few weeks and quite profitably so if I may say so.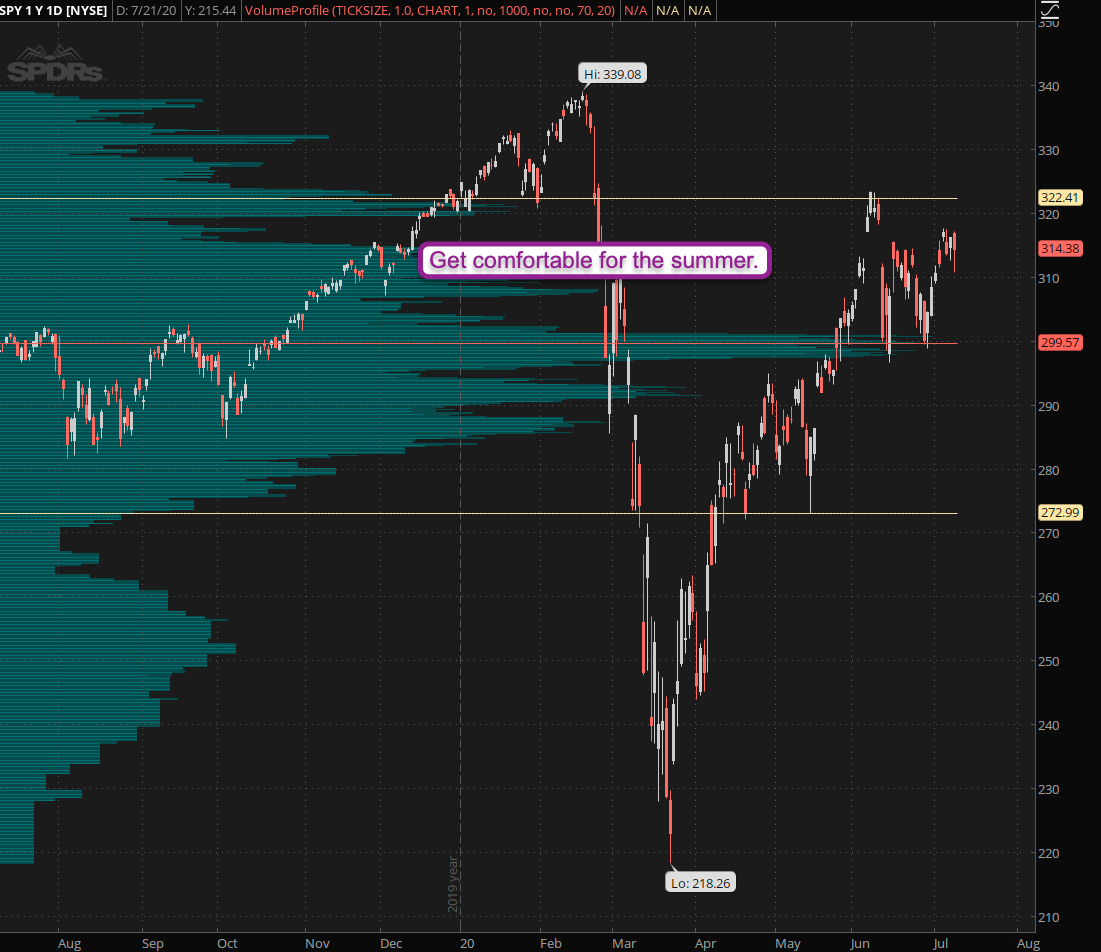 That of course does not mean that volatile periods are off limits to option traders – quite on the contrary. We were selling inflated IV to hapless Robinhood ratlings over the past 2 earnings seasons and are very much looking forward to doing it again in October.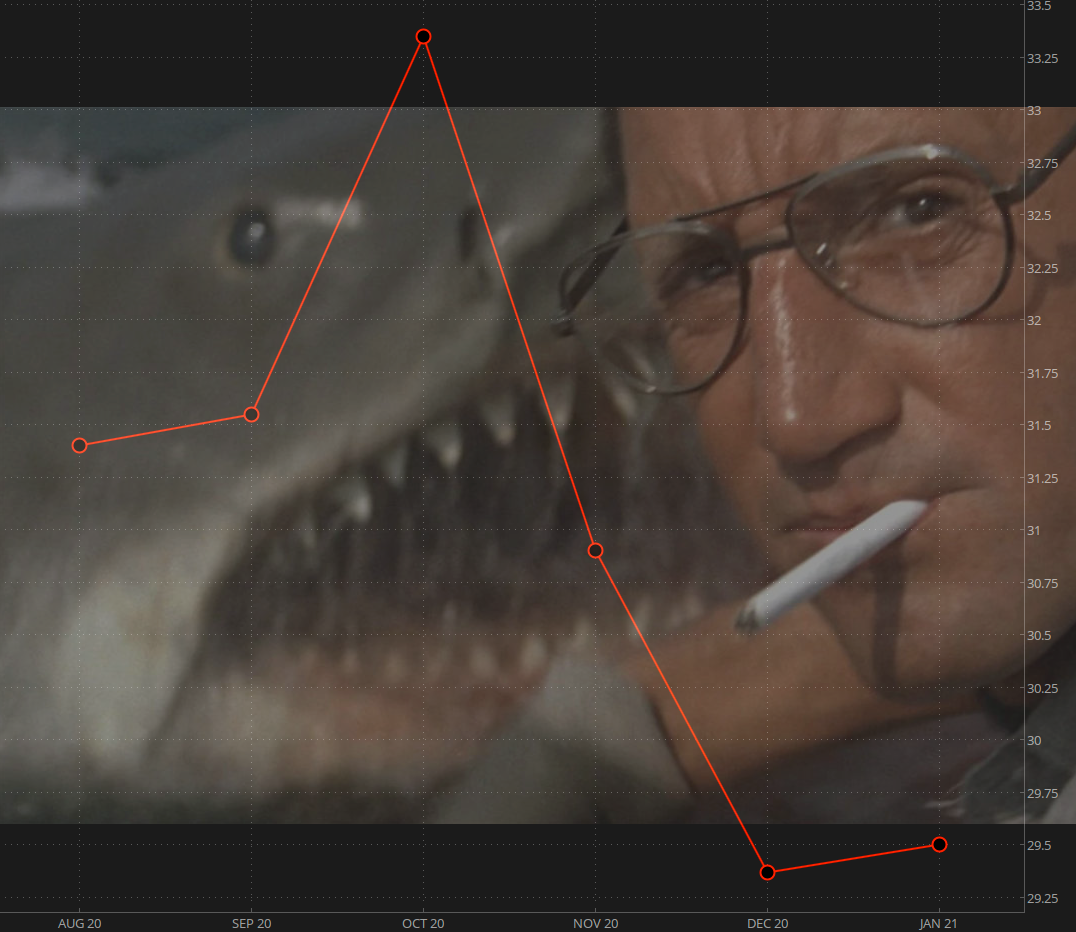 What about July? Well it's mid summer and IV is usually more suppressed. Not surprisingly October historically shines in that department, and 2020 is no exception – quite to the contrary actually. The VX futures product depth chart continues to show us a massive fin shark formation which has us in contango until October and in backwardation until early next year.
Such drastic shifts in implied volatility will require skill and a bit of finesse to navigate. You may want to bring some harpoons, a scuba tank, and a rifle.
More market analysis and ill fated teutonic humor below the fold for my intrepid subs:
Please log in to your RPQ membership in order to view the rest of this post. Not a member yet? Click here to learn more about how Red Pill Quants can help you advance your trading to the next level.