I watched a post debate panel this morning and the one big take away after hearing comments from undecided voters from both sides of the isle was that people are sick and tired of the non-stop drama. Exhaustion runs high and if there is one sentiment that everybody shared is that they just want to get back to work and their respective lives for that matter.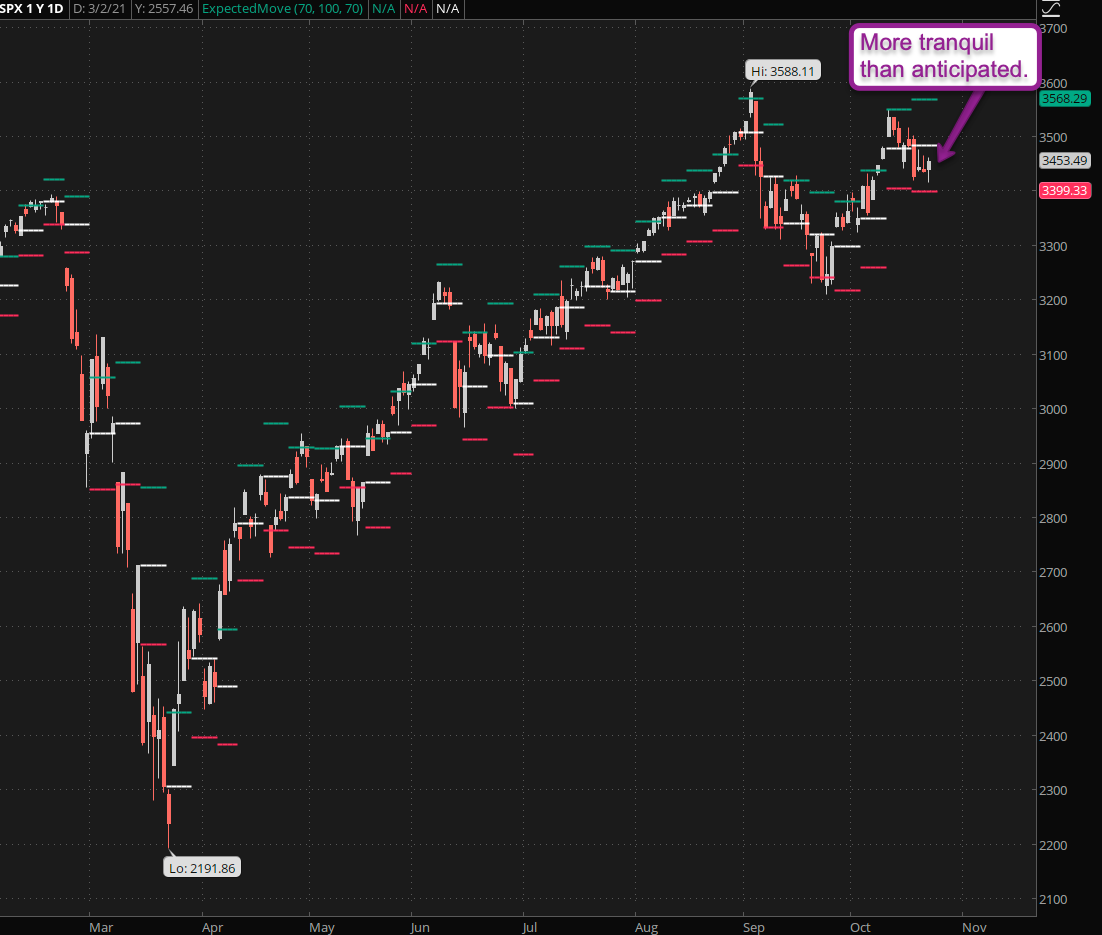 Maybe that explains the comparatively chill gyrations I keep seeing in equities over the past week or so. Expected move is mostly being observed except for week #41 – which however based on the stats I posted that week had the highest weekly stdev and trading range of the entire year.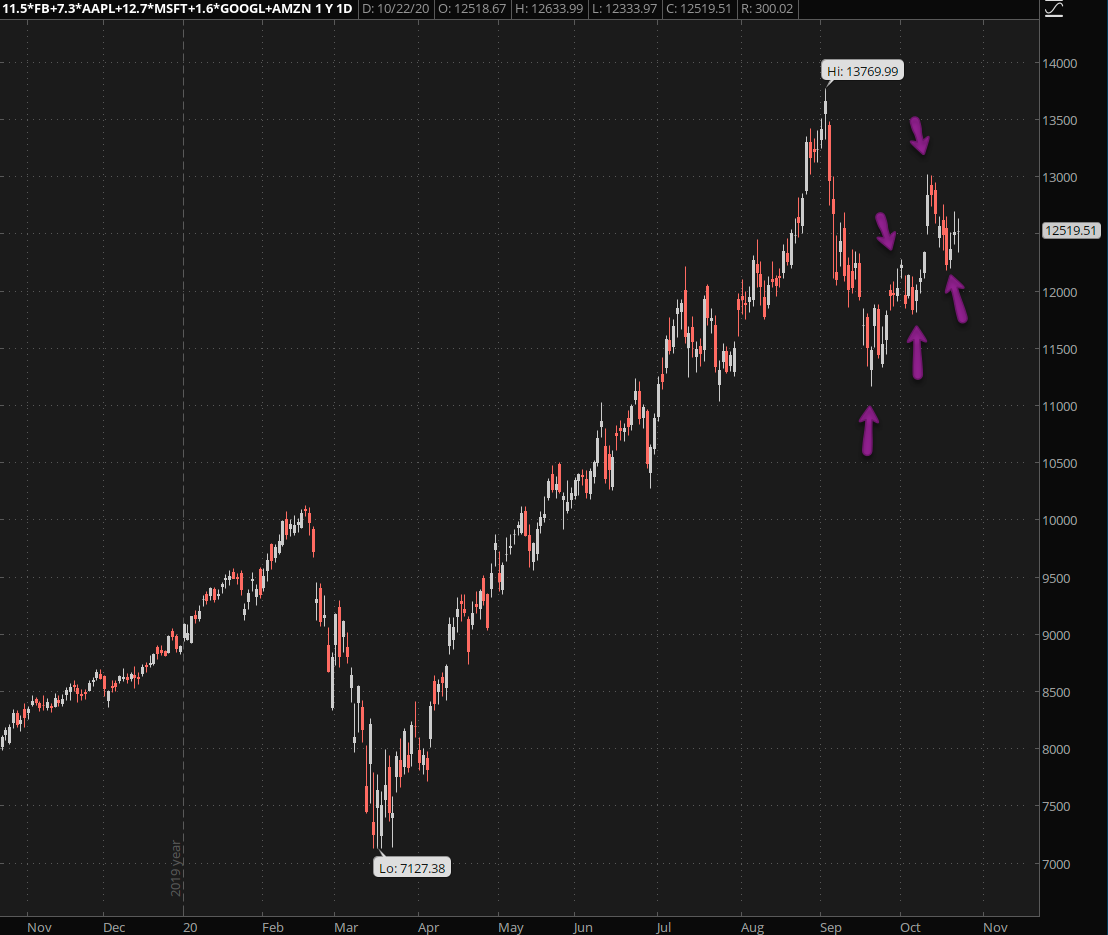 If you would listen to any of the political pundits – no matter from which side – life in America will not be the same after November 3rd and that's the best case scenario. Most of that is most likely political hyperbole but what I do suspect is that big tech's future will be intrinsically linked to whoever is going to be the 46th president of these United States.
At this point my composite index appears to be pretty optimistic. And maybe for a reason as – regulations or not – I have grave doubts that DJT would be foolish enough to take down what effectively is the highest performing sector of the entire S&P 500.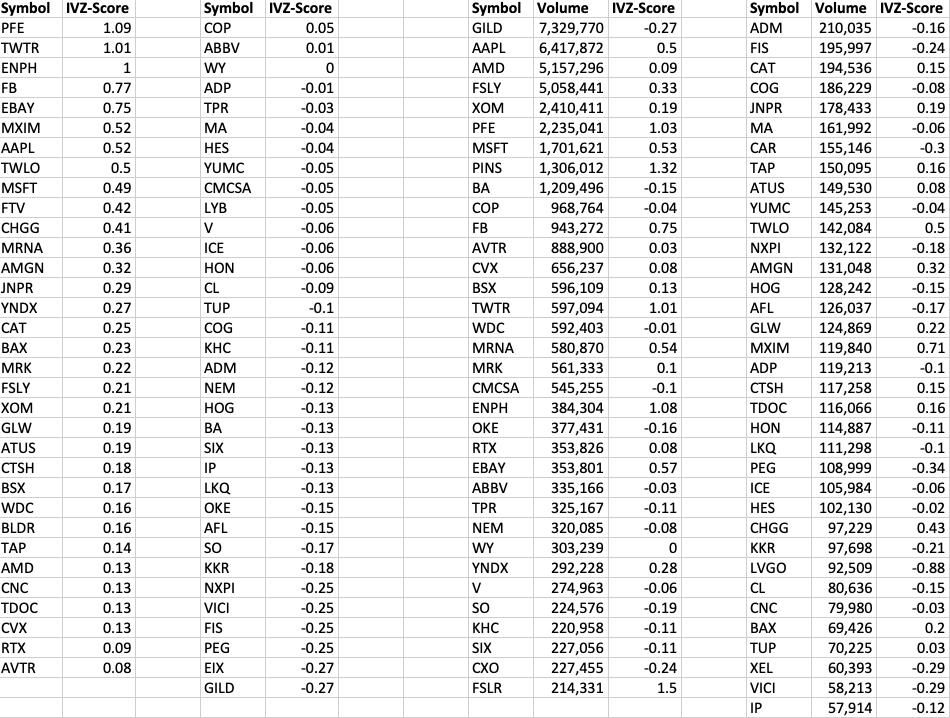 Until all that plays out however it's still earnings week and just like last time I've run my handy Finviz parser and then imported it into TOS in order to sort the results by IVZ-Score (on the left) as well as by volume (on the right).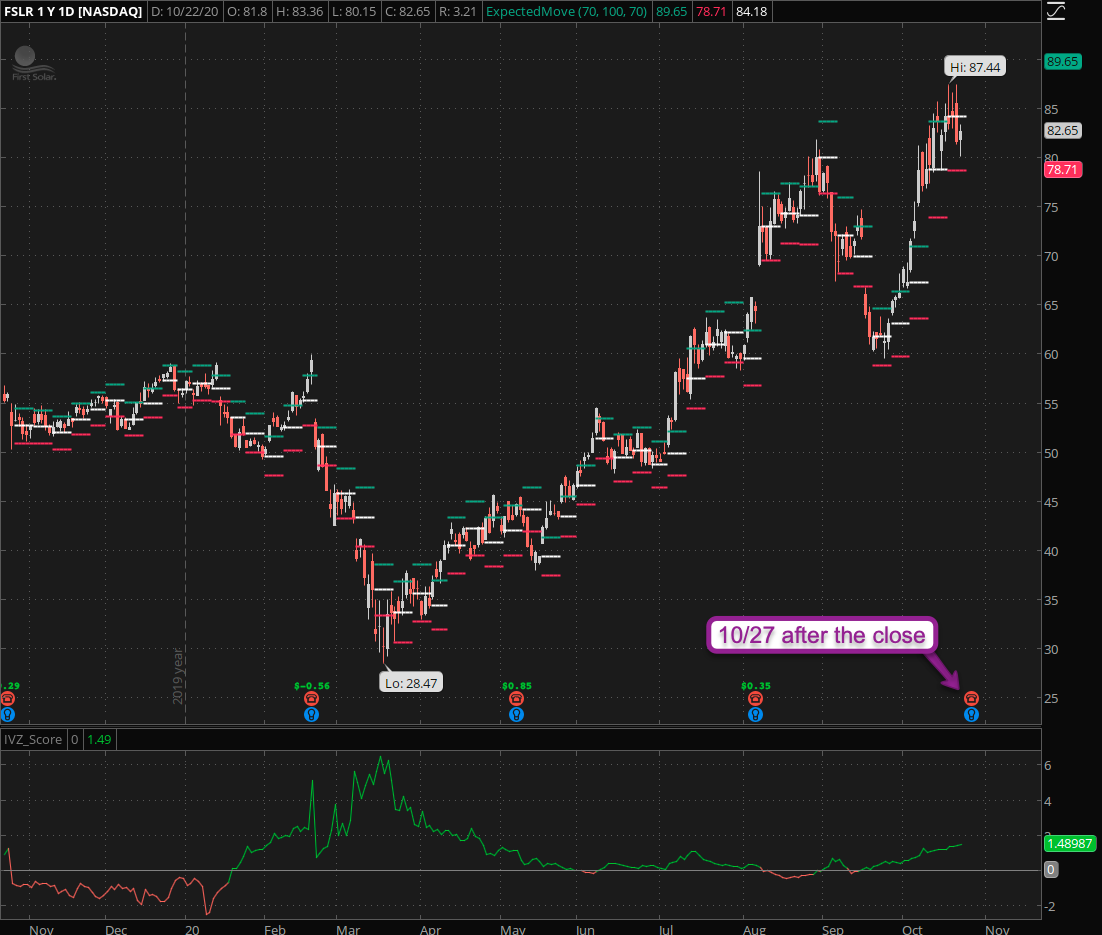 With an IVZ-Score of 1.48 FSLR is high on my list. And given that it usually swings for the fences not just surviving but profiting from earnings announcements takes a bit of finesse. Basically there are two ways to slay this beast:
Please log in to your RPQ membership in order to view the rest of this post. Not a member yet? Click here to learn more about how Red Pill Quants can help you advance your trading to the next level.