The Brotherhood Of Organized Market Megalomaniacs (BOOMM) has informed me that I have not been acting sufficiently nefarious as of late. Well that all ends today as market conditions have finally opened a door to claiming my well deserved share of ill-gotten gains. In somewhat related news I am currently looking for a small number of well trained minions willing to do my egregious bidding.
Alright seriously though, I am seeing certain divergences across various market sectors that do deserve additional attention. Today's session and this week's close will be key in getting us properly positioned for next week.
Let's start with the SPX which is currently clinging to its lower expected move threshold near SPX 3242. A push further below today would undoubtedly trigger more selling due to short hedging activity.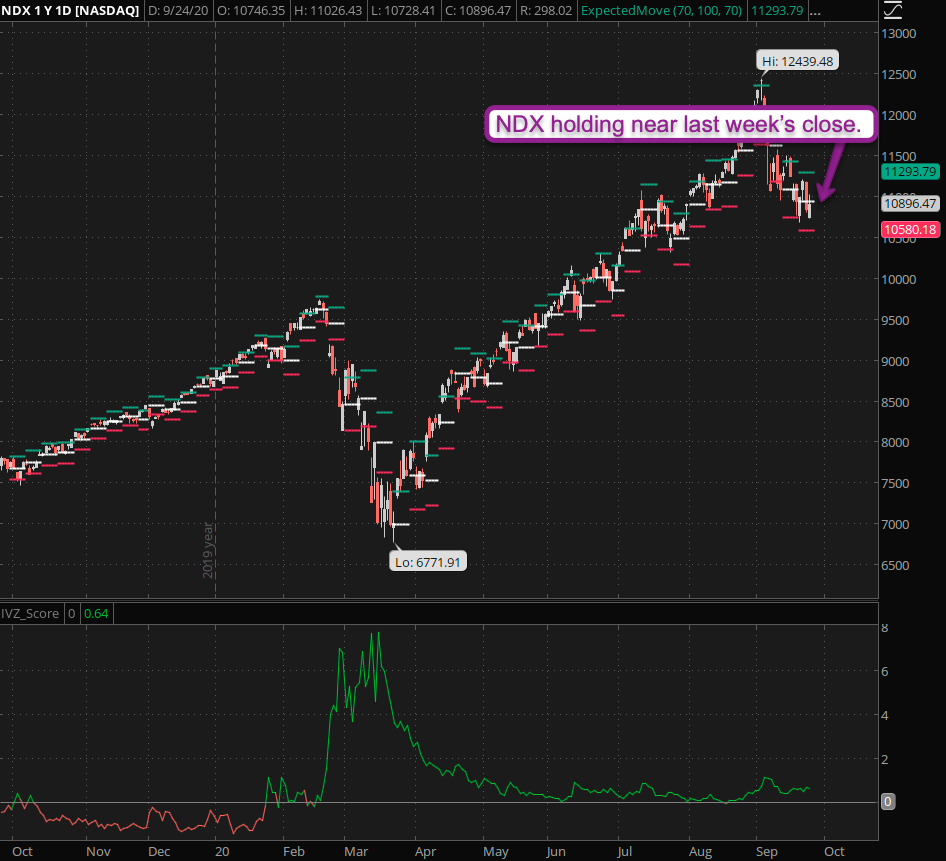 The NDX in contrast has remained largely unscathed by this week's drama, at least thus far. In fact unlike the ES futures the NQ is currently trading near last week's close. Which is interesting giving that big tech in particular was everyone's least favorite step child just a week ago.
And then there is this:
Please log into your RPQ membership in order to view the rest of this post. Not a member yet? Click here to learn more about how Red Pill Quants can help you advance your trading to the next level.