Our primary goal is to build your account value and make you self sufficient, education is just a stepping stone toward that goal.
With RPQ Unlimited, you will receive all of the trading education you will ever need to be a successful trader. However, it is crucial to immediately start growing your trading account like a professional: slowly and consistently. We'll be spoon feeding you live quant trades that you'll place alongside us. Trades from proven market specific strategies, with a proven track record that hedge funds keep under lock and key.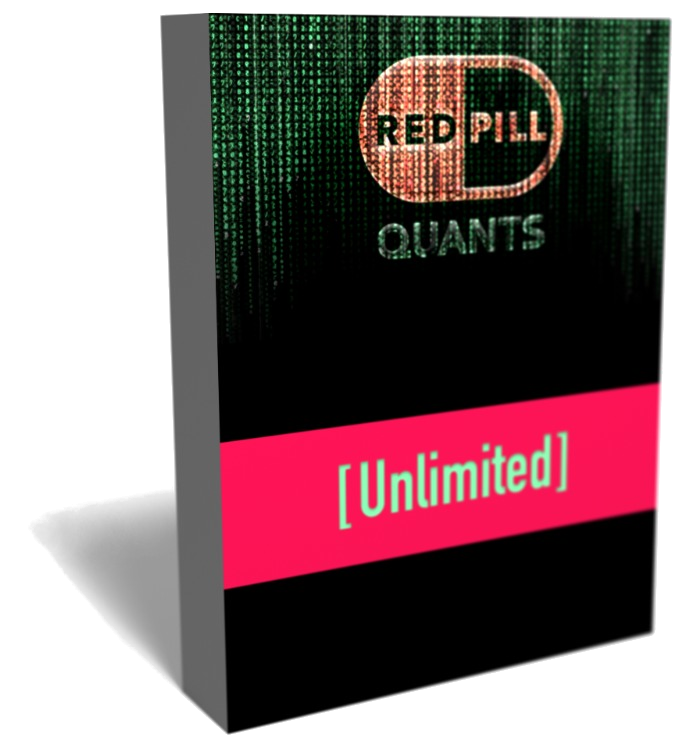 Here's what you get
LIVE mobile alerts that notify you of trading opportunities directly on your mobile phone no matter where you are. Our cumulative results over the past year (2021 – 2022) have been nothing short of sensational. You can find a snapshot of our live trading record HERE.
Over 30 hours of training and growing. We cut out the fat and drill down to the essentials that just work.
Access to our intro Options 101 course, we cut out the fat and get straight to what matters for traders.
The basics of intermediate options trading in our Options 202 course.
The magic of trading based on statistics. This will blow your mind.
Over 10 hours of training on market mechanics – without the indicators. Torch the indicators, for good.
8+ hours of training how to root out the biggest invisible obstacle that keeps most traders stuck (and that the CIA uses in their analysis): cognitive dissonance. This alone will pay for the course, many times over.
Live quantitative market analysis based on probability.
How to figure out when options are priced wrong and how to take massive advantage of it.
Paint-by-numbers application of advanced metrics hedge funds use to know when to get in out of the market. Use our Prophet metric, developed by PhDs at hedge funds, to know when to be in the market. And when not to be!
Complete access to our System Building Masterclass. Once you learn the principles, mastery is when you start putting them together into your own trading that fits you.
How market regimes create massive opportunities for options trades.
Our RPQ Think Or Swim tools, including our Implied Volatility (IV) Z-Score tool and Expected Move tools.

Safe & Secure
Order Form

256-bit
Secure
Encryption

What others are saying
The best retail trading site online

The best retail trading site online with an awesome host and unique trading tools to prevent getting raped by Ms. Market.
– Alexandre D. | Verified Buyer
Thanks for putting such a course together.

In summer I like to spend some time sharpening my trading abilities reviewing lessons learned and reading books on trading. Most of the books and training material that I reviewed over the years is junk and some was quite expensive.
This summer I bought Price Action Masterclass, Trading Psychology Class and System Building Masterclass and it is outstanding in scope and a great value. It really covered more than I expected in terms of understanding price which is the queen of indicators, an outstanding review of trading psychology and what it takes to put a trading system together.
The novice could miss the importance of price and the proper analysis of price for entry/exit of a position. When I started down this road, I would have missed it and wanted some setups AB=CD, the good old Three-Drive, Gartley and harmonics. When you understand how to analyze price, you will see where one of these setups is going to fail gloriously.
– Herb S. | Verified Buyer
Many core concepts you will need to master.

I completed the System Building Masterclass from Red Pill Quant and enjoyed to course very much. It covers many core concepts you will need to master in your journey to become a profitable quant trader. I believe the course will be helpful whether you are new to the field or if you already have some knowledge about system development. I personally particularly enjoyed the part around edge discovery, the suggested approach was new to me and make a lot of sense, I have since implemented it into my own system development process. Thanks a lot Mole for putting that high quality content together!
– Paul N. | Verified Buyer
Frequently Asked Questions